Methane explosion caused accident at Vorkutaugol's Severnaya mine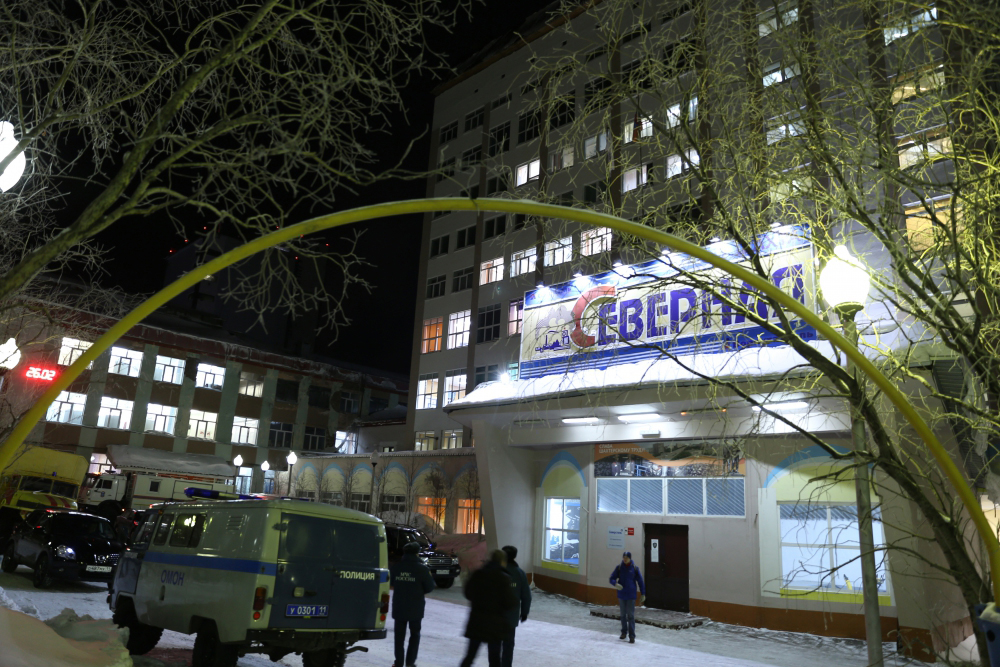 26 miners were still trapped underground
A methane explosion was responsible for yesterday's accident at the Severnaya coal mine in Vorkuta, the press office of the mine's owner, Vorkutaugol, said.
"According to preliminary data, the accident at the Severnaya mine was caused by the sudden discharge and explosion of methane in the mining area. This was confirmed by Russian Emergency Situations Ministry laboratory tests," the company said.
The company said 26 miners were still trapped underground. The mine's ventilation system was in working order but the accident zone is still filled with smoke.
All rights reserved by Rossiyskaya Gazeta.