Damaged Vorkuta mine where 36 people died may be either isolated or flooded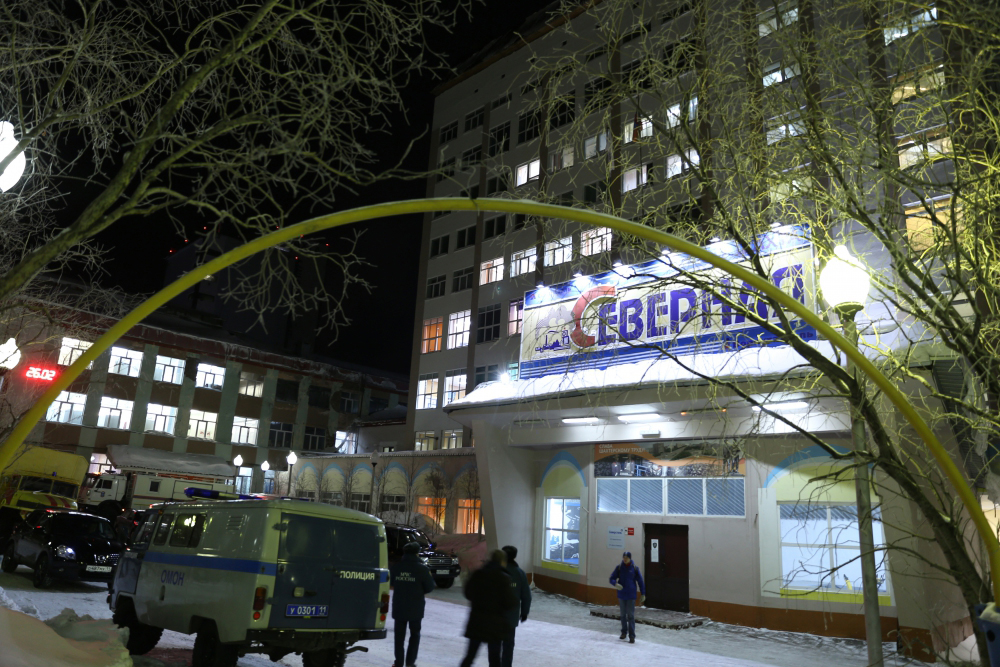 A fire broke out behind the collapsed rock.
Russian Emergency Situations Minister Vladimir Puchkov has given one hour for preparing a technical decision on ways to contain the accident in the Severnaya mine in Vorkuta.
"I give you one hour to prepare a clear and coherent report on the decisions of the technical board, considering the new explosion that happened overnight," he said at an operative conference at the Severnaya mine.
"Specialists need to evaluate all risks again, and we will make a decision on further technological operations," the minister said.
According to Denis Paikin, technical director of Vorkutaugol, two options are being considered for containing the accident - the damaged sector may be isolated or flooded.
The accident in the Severnaya mine occurred on Feb. 25. A sudden discharge of methane and two explosions happened at the depth of 780 meters and rock collapsed. A fire broke out behind the collapsed rock. A third explosion happened early on Sunday morning, killing five rescuers and one miner. The Russian emergency situations minister said none of the 26 miners trapped on February 25 had a chance to survive.
Three-day mourning for people who died in the Severnaya mine accident has been declared in the Republic of Komi.
All rights reserved by Rossiyskaya Gazeta.