Kremlin responds to Saudi allegations over Syria ceasefire violation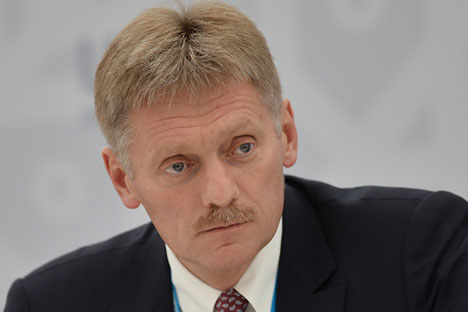 Dmitry Peskov.
Ria Novosti/Vladimir Astapkovich
Dmitry Peskov called for maximal caution in statements related to Syria
Russian presidential press officer Dmitry Peskov has called once more for maximal caution in statements related to the ceasefire in Syria.
"Calls were made from Moscow to very cautiously accuse someone of disrupting the ceasefire, to do that really super-cautiously, super-carefully. The situation is currently not stable and these calls can only be resumed here," Peskov said, commenting on the accusations made by Saudi Foreign Minister Adel Al-Jubeir against Russia and the Syrian authorities of ceasefire breaches in Syria.
During a phone conversation last night, Russian Foreign Minister Sergei Lavrov and U.S. Secretary of State John Kerry "pointed out the unacceptability of provocative media reports on non-observance of the ceasefire," the Russian Foreign Ministry reported.
All rights reserved by Rossiyskaya Gazeta.