Serbian president thanks Putin for Russia's support for his country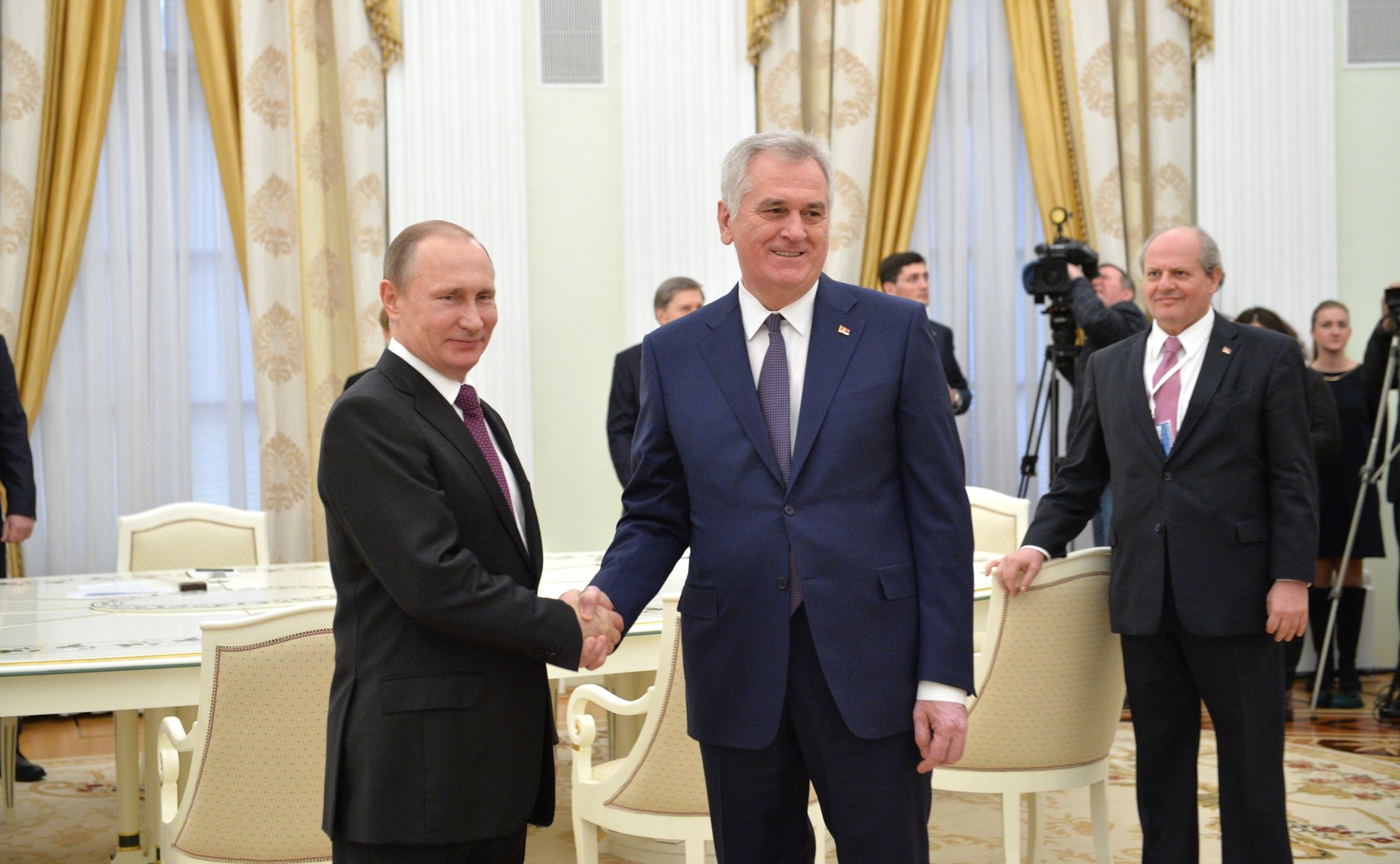 Serbian President Tomislav Nikolic met with Russian President Vladimir Putin in Moscow, March 10, 2016.
Kremlin.ru
Tomislav Nikolic met with Vladimir Putin in Moscow
Serbian President Tomislav Nikolic has thanked Russian President Vladimir Putin for Russia's position that consisted in vetoing a United Nations Security Council resolution on Srebrenica, noting that this was an attempt to portray Serbs as perpetrators of a genocide.
"You cannot even imagine what gratitude Serbia owes to you for two things that you did concerning Serbia's future and the future of Republika Srpska. This attempt to adopt a declaration on Srebrenica, it was an attempt to justify and state that all crimes were committed by Serbs, the Serbian people, and to confirm the existing stereotypes," Nikolic said at a meeting with Putin.
According to these stereotypes, it is the Serbian people who are allegedly responsible for the genocide, he said.
"Despite this having happened at a completely different time and under different circumstances, I can liken it to a gesture by the Russian tsar who said he would pull out from the war unless the allies provided the Serbian army with ships in the Adriatic Sea," Nikolic said.
"We know how difficult it is to impose a veto in the Security Council. And this gesture will forever remain in the Serbs' memory," he said.
He also thanked Putin for Russia's position on the issue of Kosovo's admission into the United Nations Educational, Scientific and Cultural Organization. "All of this was building up in my soul, and I was simply waiting for the moment when I have a chance to say all of this," Nikolic said.
All rights reserved by Rossiyskaya Gazeta.