Savchenko coming out of dry hunger strike with heavy complications - lawyer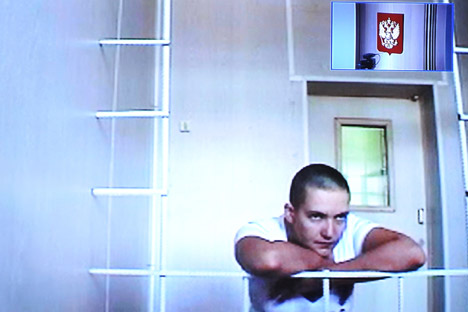 Savchenko is not letting Russian doctors examine her, lawyer said
The condition of Ukrainian pilot Nadiya Savchenko, who is awaiting a court verdict in a Russian detention facility, is deteriorating and she is coming out of her dry hunger strike with heavy complications, her lawyer Nikolai Polozov said.
"Yesterday she was vomiting the water she was trying to drink. Besides that, her already shaken health is deteriorating. She is having an old problem with kidney stones, which was exacerbated by the stress caused by the hunger strike (especially dry). The high temperature which she has had for several days indicates a serious inflammation of the internal organs at the minimum," the lawyer for Savchenko said on Facebook on Friday morning.
He also said Savchenko is not letting Russian doctors examine her. Ukrainian doctors are still in Rostov-on-Don and have not received permission from the Russian authorities to meet with Savchenko and examine her.
"The minimal thing that now needs to be done for Nadiya Savchenko is to conduct her medical evaluation [...] to evaluate the current and potential risks coming out of the dry hunger strike," Polozov said, reiterating that "this problem needs to be resolved urgently."
"In my subjective opinion, the situation is critical. Nadiya's health and life are going fast. Time is running out," Polozov said.
Savchenko has been in custody in Russia on charges of killing Russian journalists in eastern Ukraine since July 2014. She denies all charges and says she was forcibly taken to Russia.
Kyiv and the global community have more than once called the 'Savchenko case' politically motivated and demanded her release.
The criminal case against Savchenko was tried by the Donetsk City Court in the Rostov region of Russia. During a hearing in the Donetsk City Court on December 17, 2015, Savchenko went on hunger strike until the end of the trial. On March 4, she declared a dry hunger strike, refusing to drink water, but ended it on March 10 before the sentencing, which is scheduled for March 21-22.
All rights reserved by Rossiyskaya Gazeta.