ExoMars 2016 research spacecraft delivered to low near-Earth orbit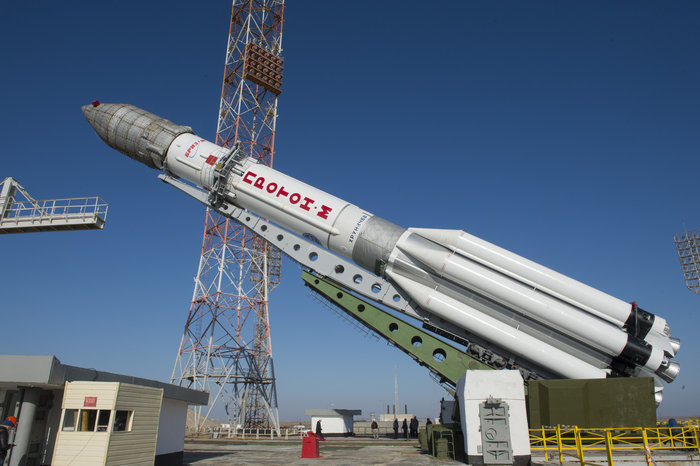 A Proton-M launch vehicle with the ExoMars-2016 research spacecraft.
ESA
ExoMars is an astrobiology mission by ESA in collaboration with Roscosmos
A Proton-M launch vehicle has delivered the ExoMars 2016 research spacecraft to a low near-Earth orbit, the Mission Control Center told Interfax-AVN on March 14.
"The orbital assembly comprising of ExoMars and the booster unit has separated from the third stage of the launch vehicle," a center spokesman said.
Now the orbital assembly will be propelled by its engine, and the separation between the booster unit and ExoMars is scheduled for approximately 23:13 p.m. Then the spacecraft will take a departure trajectory and head for Mars.
Contact between ExoMars and ground stations is due to be established at 00:28 a.m. It will show whether the launch has been successful.
A Proton-M launch vehicle coupled with the spacecraft blasted off from Baikonur on March 14.
The European research spacecraft, ExoMars 2016, consists of two modules - Trace Gas Orbiter (TGO) and Entry, Descent and Landing Demonstrator Module (EDM). TGO is a module to be deployed in a Martian orbit to study signature gases in the planetary atmosphere and water ice distribution in the Martian soil.
EDM is a cone-shaped landing module, which will test technologies for landing on Mars and operate as an autonomous station upon landing.
The landing module is named after Italian astronomer Giovanni Schiaparelli.
All rights reserved by Rossiyskaya Gazeta.