Obama calls on Russian president to release Savchenko under Minsk accords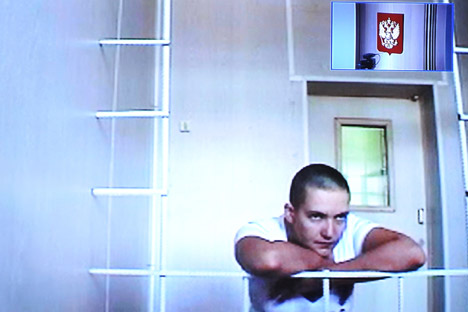 Ukrainian pilot Nadiya Savchenko.
TASS
Savchenko has been in custody in Russia since July 2014
During his telephone conversation with Russian President Vladimir Putin on March 14, United States President Barack Obama stressed the need for a release of Ukrainian pilot Nadiya Savchenko held in custody in Russia, U.S. Embassy spokesman Will Stevens told Interfax.
"President Obama also urged President Putin to release detained pilot and parliamentarian Nadiya Savchenko in accordance with the Minsk commitment to release all unlawfully detained persons," the U.S. diplomat said.
Savchenko has been in custody in Russia on charges of killing Russian journalists in eastern Ukraine since July 2014. She denies all charges and says she was forcibly taken to Russia.
Kiev and the global community have more than once called the 'Savchenko case' politically motivated and demanded her release.
The criminal case against Savchenko was tried by the Donetsk City Court in the Rostov region of Russia. During a hearing in the Donetsk City Court on December 17, 2015, Savchenko went on hunger strike until the end of the trial. On March 4, she declared a dry hunger strike, refusing to drink water, but ended it on March 10 before the sentencing, which is scheduled for March 21-22.
All rights reserved by Rossiyskaya Gazeta.