Medvedev: Brussels bombings underline need for unity against terrorism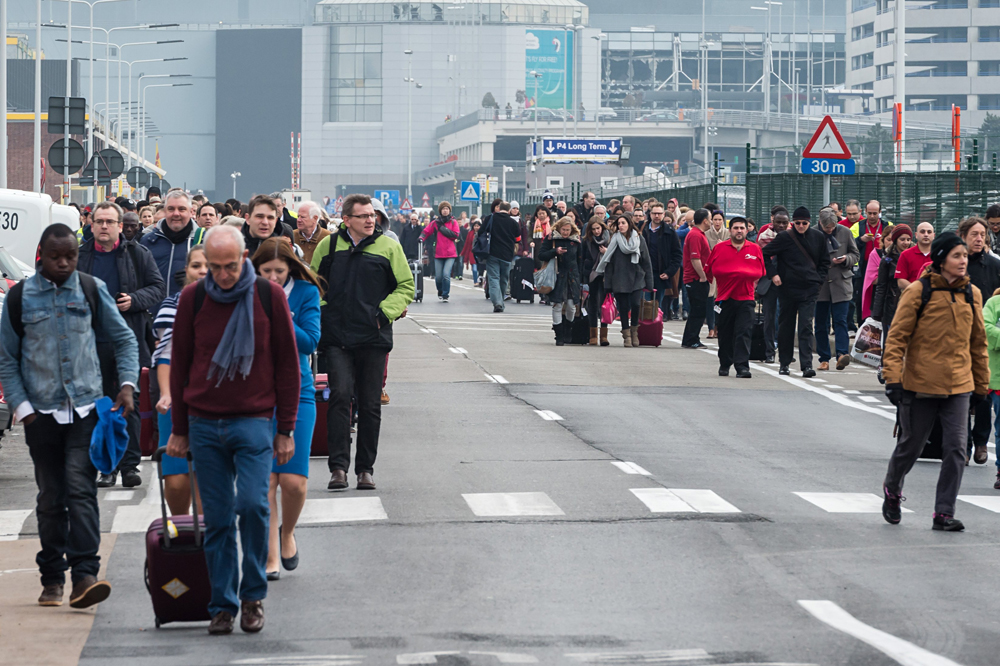 People walk away from Brussels airport after explosions rocked the facility in Brussels, Belgium Tuesday March 22, 2016. Explosions rocked the Brussels airport and the subway system Tuesday, just days after the main suspect in the November Paris attacks was arrested in the city, police said.
AP
Russian prime minister 'strongly condemns this barbaric crime'
Russian Prime Minister Dmitry Medvedev has expressed profound condolences on multiple casualties in the Brussels terror attacks to Belgian Prime Minister Charles Michel on behalf of the Russian government and himself.
"We strongly condemn this barbaric crime targeted against the civilian population. The incident once again underscores the need for coordinated efforts of the international community in the fight against terrorist threats," Medvedev said in his message.
The Russian prime minister asked his Belgian colleague to tell the families and friends of the dead about his sincere sympathy and to wish the soonest recovery to the injured, the governmental press service said.
Two explosions rocked Brussels airport in the morning of March 22. At least 10 people were killed and 30 injured. ​The blasts in Brussels come just days after Salah Abdeslam, the mastermind behind the November Paris Attacks, was arrested in Belgium. Explosions have also taken metro stations in Brussels center. At least 10 people are feared dead.
All rights reserved by Rossiyskaya Gazeta.