Putin sends condolences to Belgium over deaths in Brussels attacks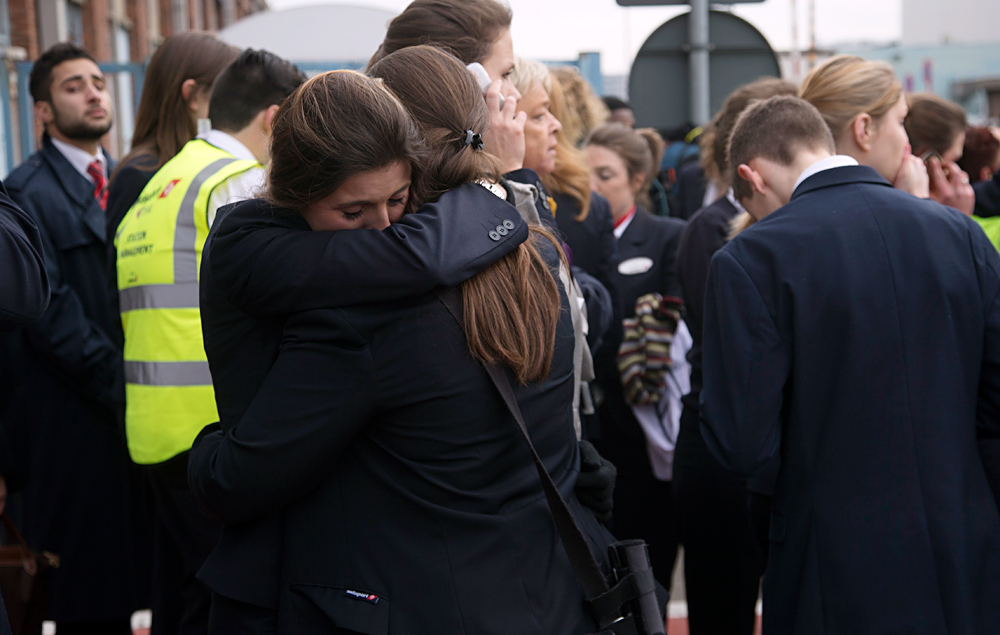 Passengers and airport staff are evacuated from the terminal building after explosions at Brussels Airport in Zaventem near Brussels, Belgium, 22 March 2016. Dozens of people have died or been injured in a double blast in the departure hall of Zaventem Airport in Brussels, Belgian media reported
EPA
Russian president condemns 'barbaric crime'
Russian President Vladimir Putin has offered his condolences to King Philippe of Belgium over the death of civilians as a result of the terrorist attacks in Brussels on March 22.
"The head of the Russian state condemned this barbaric crime, which has no justification and which confirms once again that terrorism knows no borders and threatens the peoples all over the world," the Russian presidential press service reported.
"The fight against this evil requires the most active international interaction," Putin noted.
According to the press service, Putin said he is convinced that the murderers and their accomplices will face their due punishment, and offered his words of sympathy to the families and friends of those killed and wished a speedy recovery to those injured.
"We strongly condemn this barbaric crime targeted against the civilian population. The incident once again underscores the need for coordinated efforts of the international community in the fight against terrorist threats"
Two explosions rocked Brussels airport in the morning of March 22. At least 10 people were killed and 30 injured. ​The blasts in Brussels come just days after Salah Abdeslam, the mastermind behind the November Paris Attacks, was arrested in Belgium. Explosions have also taken metro stations in Brussels center. At least 10 people are feared dead.
March 22 bombings at city's airport kill several and wound many
Moscow airports are bolstering security after the Brussels attacks>>>
All rights reserved by Rossiyskaya Gazeta.