Full deciphering of black boxes from Dubai Boeing may take at least 1 month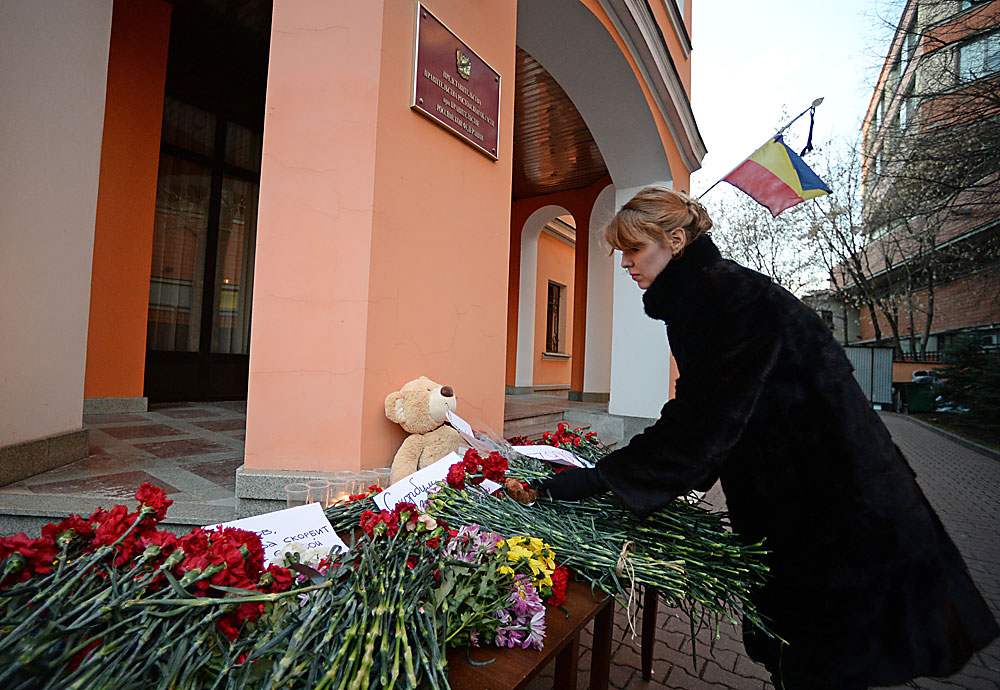 A woman lays flowers in memory of the Boeing 737-800 crash victims in Rostov-on-Don laid outside the Rostov Region delegation office in Moscow.
Maksim Blinov/RIA Novosti
Preliminary results may be available within a month
The full deciphering of flight recorders from the Boeing that crashed in Rostov may take at least one month, a spokesman for the Interstate Aviation Committee (IAC) has told Interfax.
"Parametric and voice recorders are being deciphered, and preliminary results may be available within a month since the deciphering began. It may take a month or more to obtain final results," he said.
Specialists are laying out the plane wreckage, and there are practically no large pieces left there, he said.
"The laying out has begun, and the condition of plane fragments differs. Components and assemblies are severely damaged. The engines and landing gear are defragmented," the IAC representative said.
The Boeing 737-800, en route from Dubai to Rostov-on-Don, crashed on March 19 about 250 meters short of the runway while attempting a landing. All 55 passengers and seven crew members were killed in the disaster.
All rights reserved by Rossiyskaya Gazeta.