Aeroflot cancels 2 Moscow-Brussels, 2 Brussels-Moscow flights on March 24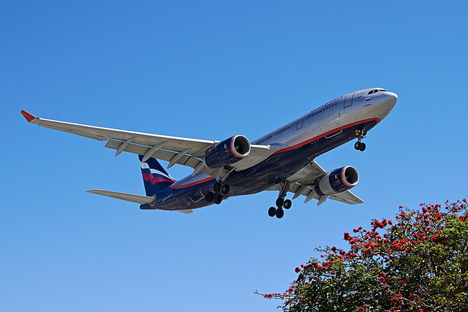 Their passengers may either return their tickets
Russia's Aeroflot air carrier cancelled four Moscow-Brussels and Brussels-Moscow flights on March 24, the company's press service has reported.
"Due to the closure of the Brussels airport, Aeroflot announces changes to its schedule of flights to and from Brussels for March 24, 2016. SU2168 and SU2618 Moscow-Brussels flights and SU2169 and SU2619 Brussels-Moscow flights have been cancelled," the press service said.
Their passengers may either return their tickets, reschedule their departure date or change their itinerary, Aeroflot noted.
Due to uncertainty surrounding further air traffic with Brussels over the coming days, and due to the fact that the Brussels airport may stay closed for longer, Aeroflot recommends that passengers planning to travel to or from Brussels on March 24-25 refrain from their trips.
All rights reserved by Rossiyskaya Gazeta.