Russian Foreign Ministry reveals secret of John Kerry's guitar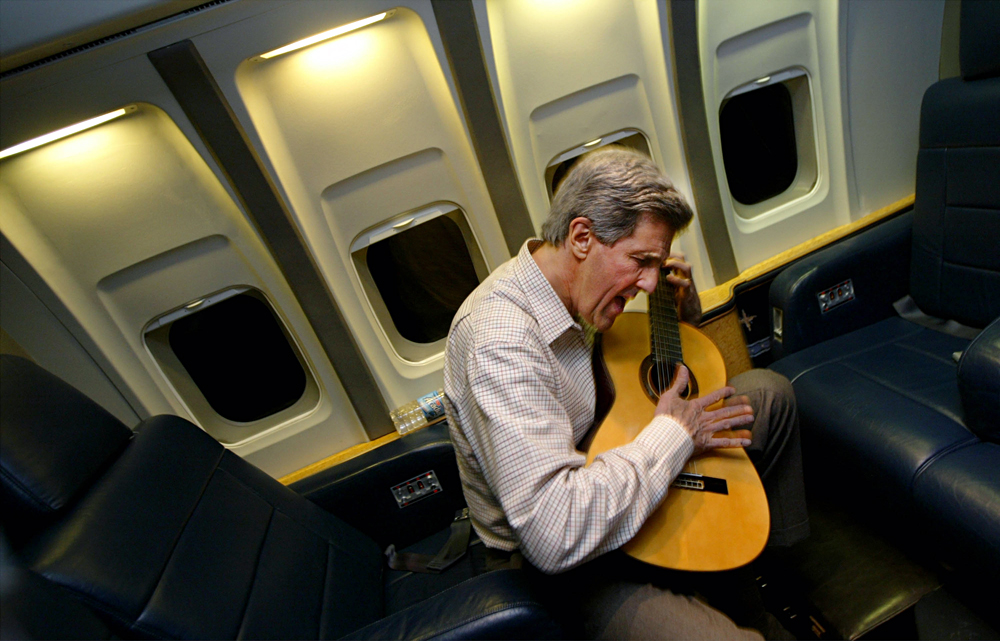 John Kerry plays his guitar.
AFP/East News
Instrument is not gift for Sergei Lavrov, says spokeswoman Maria Zakaharova.
The guitar that U.S. Secretary of State John Kerry has brought with him to Moscow is not a gift for Russian Foreign Minister Sergei Lavrov, according to the official representative of the Russian Foreign Ministry, Maria Zakharova.
In a post on her Facebook page, Zakharova dispelled rumors that the instrument was intended for Lavrov as a birthday present.
"So, I can reveal the secret of the guitar which came off the plane in the hands of a member of the American delegation after the arrival of the U.S. Secretary in Moscow," she wrote.
"We were showered with questions about whether this was a birthday present for Sergei Lavrov. It is not. It is Kerry's personal guitar which travels with him around the world."
While in Moscow, U.S. Secretary John Kerry congratulated the Russian Foreign Minister, Sergei Lavrov, on his birthday, which was on March 21.
Kerry is on a two-day visit to Moscow from March 23-24.
All rights reserved by Rossiyskaya Gazeta.