Russia against destabilization of Korean peninsula - Lavrov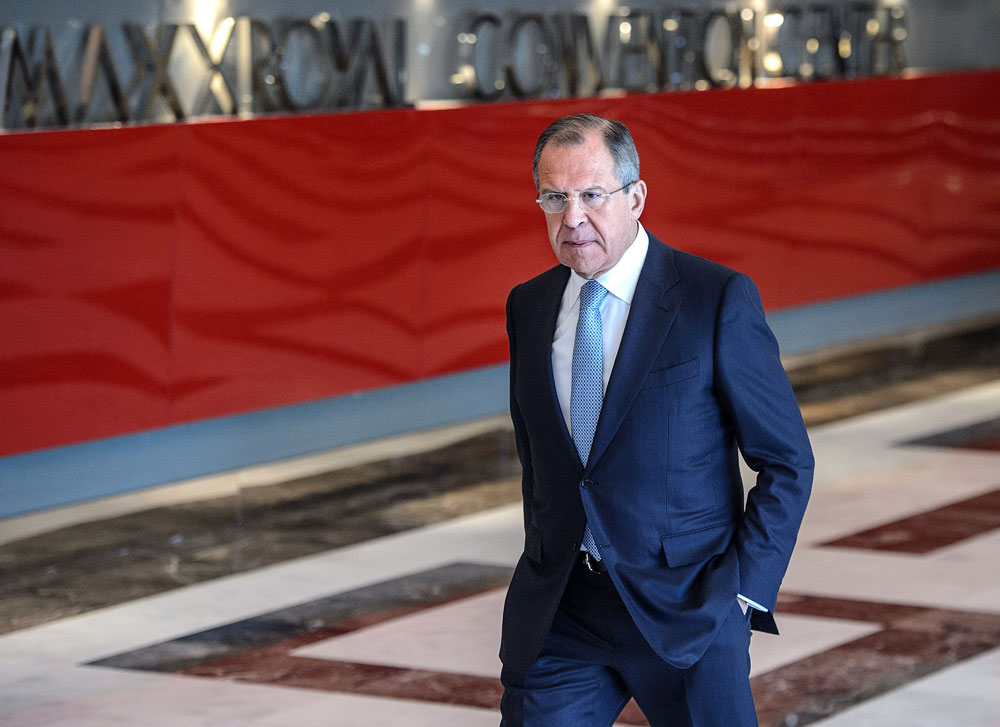 Russian Foreign Minister Sergei Lavrov.
Kommersant
Moscow cautions against military build-up in Korea.
Russia is opposed to the destabilization of the Korean Peninsula, as well as against the build-up of military potential in response to North Korea's actions, Russian Foreign Minister Sergey Lavrov was cited by TASS as saying.
Lavrov held talks with U.S. Secretary of State John Kerry in Moscow on March 25.
"During the talks held in the morning we discussed the situation on the Korean Peninsula with an emphasis on the need to defuse tensions after the nuclear tests and missile launches carried out by the Democratic People's Republic of Korea," Lavrov said, according to the report. "Our stance remains unchanged."
North Korea's recent actions "should not be used as a pretext for inadequate and disproportionate reaction in the form of building up military potential in Northeast Asia," Lavrov added.
All rights reserved by Rossiyskaya Gazeta.