Russian, Chinese leaders to hold several meetings in 2016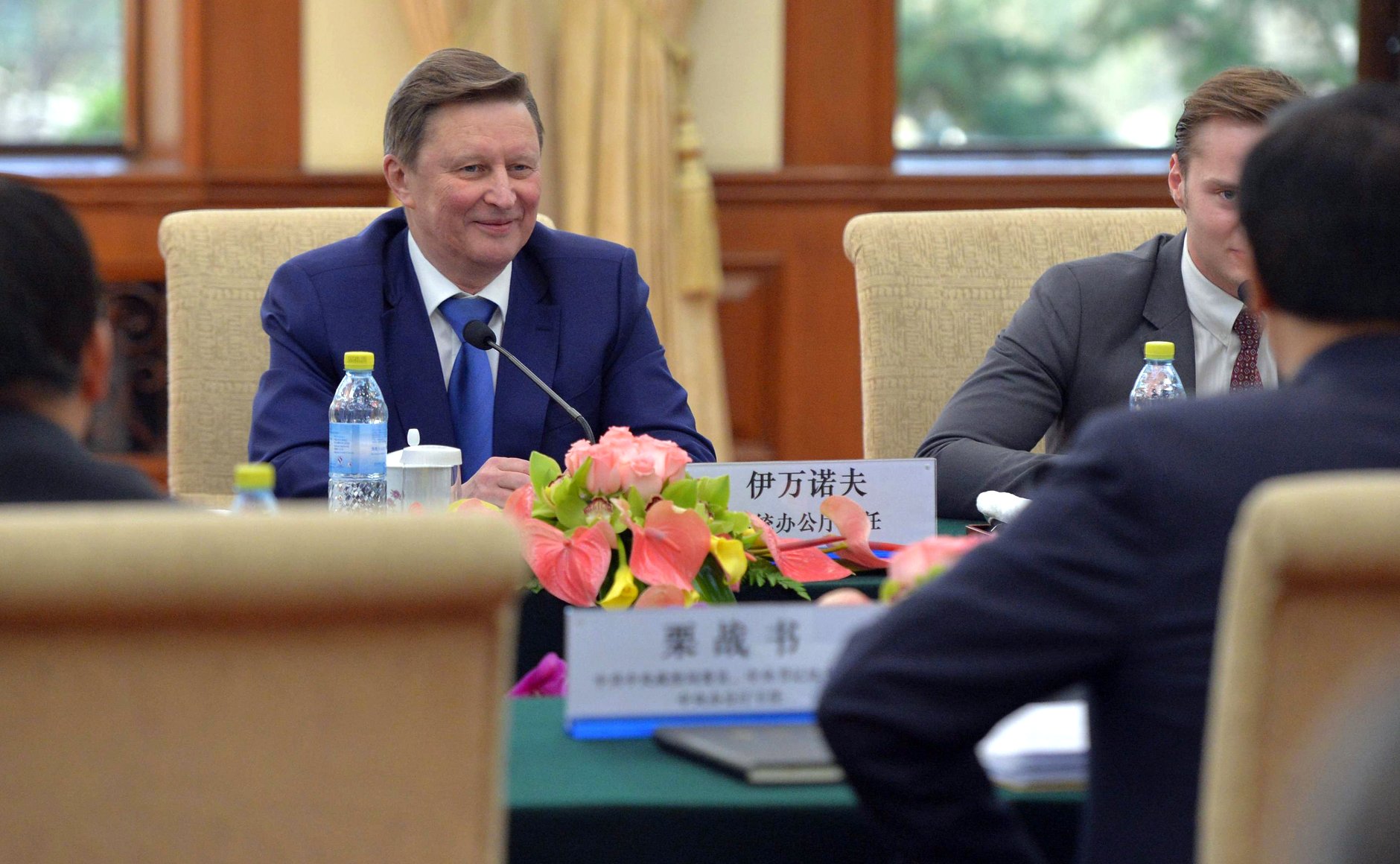 Sergei Ivanov during talks with Director of General Office of Chinese Communist Party Li Zhanshu.
Press Photo/ Kremlin.ru
Vladimir Putin will visit China in June.
Russian President Vladimir Putin and his Chinese counterpart Xi Jinping will hold several meetings this year in addition to their talks in China in June.
"Indeed, [the Russian president] is preparing for a visit to Beijing in June. I know that in addition to this, you have a whole number of other meetings planned for this year," Russian presidential administration chief Sergei Ivanov said at the opening ceremony of the second Russian and Chinese Mass Media Forum on March 25.
Ivanov said the two countries had a broad consensus on geopolitical issues and their cooperation is playing an important role in Syria and Iran.
"The close joint work of Russian and Chinese diplomats played an important role in settling such sensitive issues as chemical demilitarization of Syria and reaching agreements on the Iranian nuclear program," Ivanov was quoted by Sputnik News as saying.
All rights reserved by Rossiyskaya Gazeta.