Russian officer killed near Syria's Palmyra - Khmeimim base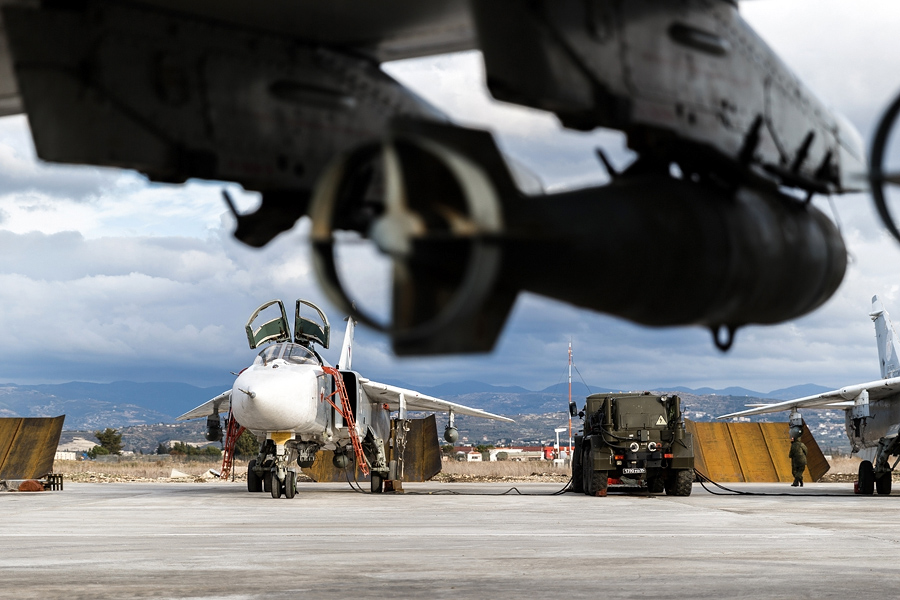 The Russian Khmeimim base in Syria.
Mil.ru
Serviceman is 6th Russian casualty in Syrian campaign
A Russian officer has died in the line of duty near Syria's Palmyra, a representative of the Russian Khmeimim base in Syria told Interfax on March 24.
"A Russian special operations officer has been killed guiding Russian air strikes onto ISIS targets near the town of Tadmor, Palmyra, in the Homs province," said the representative.
The officer had been on a combat mission near Palmyra for a week; he was identifying major terrorist targets and providing their precise coordinates to Russian aircraft, which delivered the strikes, he said.
"The serviceman died a heroic death; he drew fire upon himself after he had been found and surrounded by terrorists."
The officer killed near Palmyra was the sixth Russian army casualty in Syria since the beginning of the operation in the country.
All rights reserved by Rossiyskaya Gazeta.