Suspected Russian soldier's lawyer Grabovsky found dead in Ukraine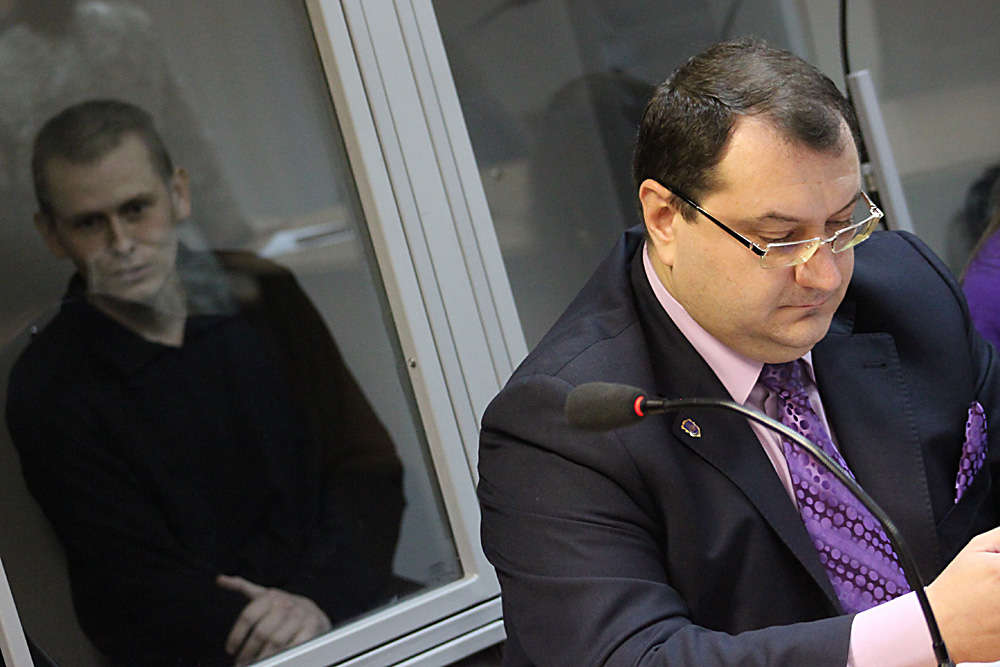 Yuri Grabovsky at the Goloseevskiy District Court after a count hearing into the case of Russian citizen Alexander Aleksandrov, Kiev, Ukraine.
Sergei Reznik/TASS
Yuri Grabovsky was the lawyer of former Russian serviceman Alexander Aleksandrov who is on trial in Ukraine along with another Russian citizen, Yevgeny Yerofeyev
The body of Yury Grabovsky, a lawyer representing a suspected Russian soldier currently on trial in Ukraine, has been found with gunshot wounds in the Cherkasy Region in central Ukraine, Ukraine's Chief Military Prosecutor Anatoly Matios said at a press briefing on March 25.
Grabovsky, who mysteriously disappeared in early March, was unearthed some 17 miles from the city of Zhashkov at "a location that had been designated by the criminals," said Matios.
Ukrainian law enforcers determined that Grabovsky was under the influence of psychotropic medications before his death. The lawyer had been first taken to Odessa and then to Zhashkov "where he was killed," said Matios.
Matios said the suspects in the murder, both of whom are citizens of Ukraine, had already been detained. One individual was arrested more than a week ago, while another was taken into custody on March 24 in the Odessa Region.
Russia hopes the Ukrainian authorities will take measures to search for and punish those involved in the murder of the lawyer, who was representing Alexander Alexandrov, a Russian captured in 2015 in rebel-held territory in eastern Ukraine and suspected of being a member of the Russian armed forces.
"In spite of all warnings, the Kiev authorities proved unable to ensure the security of Yury Grabovsky or did not want to," said the Russian Foreign Ministry in a statement.
"We hope that the Ukrainian authorities will take all necessary measures to search for all individuals involved in this crime and hold them to account," it said.
All rights reserved by Rossiyskaya Gazeta.