Putin says Russian military to take part in mine clearance of Palmyra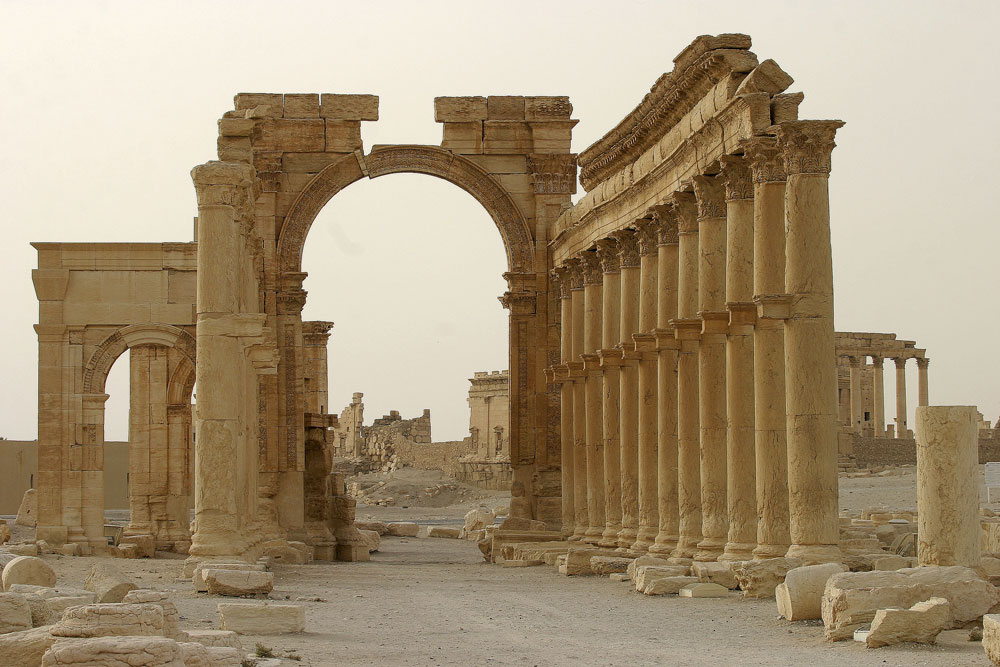 Columns are seen in the historical city of Palmyra, Syria, June 12, 2009.
Reuters
Russian President holds a phone conversation with UNESCO Director General
Russian President Vladimir Putin held a telephone conversation with United Nations Educational, Scientific and Cultural Organization (UNESCO) Director General Irina Bokova on March 27, discussing Russia's involvement in the restoration of the Syrian city of Palmyra, Kremlin press secretary Dmitry Peskov said.
"Putin told Bokova that jointly with the Syrian military on the order by the supreme commander-in-chief representatives of the Russian contingent will take part in the mine clearance of this ancient city," Peskov said, noting that the Russian president in the talk with Bokova also congratulated her on Palmyra's liberation from terrorists.
"The Russian president and the director general of the international organization agreed that UNESCO, Russia and Syria will soon be able to take the actions needed to evaluate the damage, which was caused by the terrorists to Palmyra, and will also work out a plan of restoring what still can be restored," Peskov said.
Bokova thanked Putin for assistance and fully confirmed that UNESCO is ready for the joint work, Peskov also said.
For her part, the UNESCO director general said that "the liberation of Palmyra has enormous importance for the global culture."
"UNESCO begins working out the options to conserve and restore the remaining historical monuments of the ancient city and counts, in particular, on close cooperation with Russia's State Hermitage Museum," the press service quoted Bokova.
All rights reserved by Rossiyskaya Gazeta.