U.S. Embassy: No way of exchanging Savchenko for Bout and Yaroshenko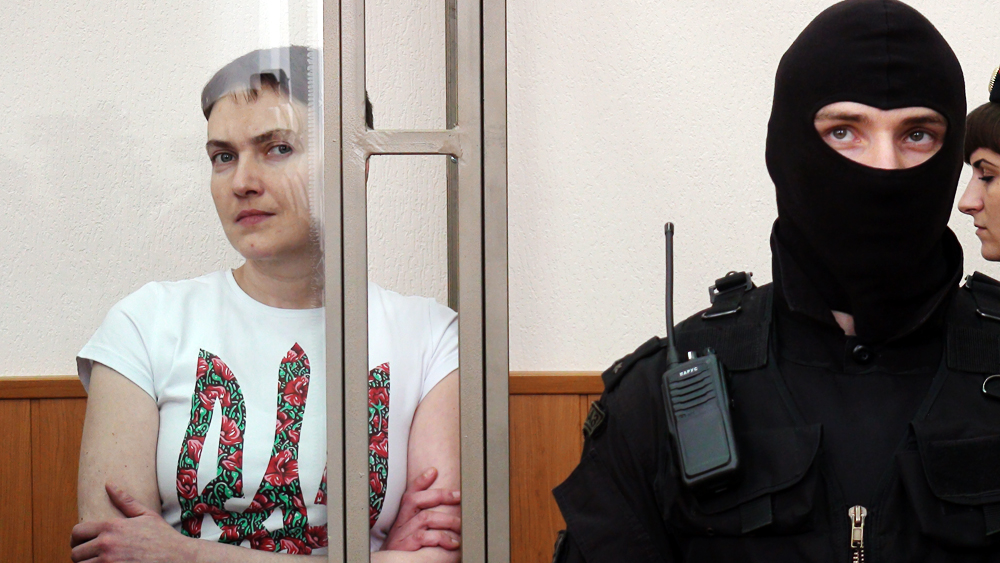 Ukrainian pilot Nadiya Savchenko has been sentenced in Russia to 22 years in prison.
EPA
Convicted Russian citizens will remain in jail in U.S., says spokesman
Washington is not considering the possibility of exchanging Ukrainian pilot Nadiya Savchenko, who has been sentenced in Russia to 22 years in prison, for Russian citizens Konstantin Yaroshenko and Viktor Bout, currently serving prison terms in the United States for drug trafficking and arms dealing respectively, the U.S. Embassy in Russia has said.
"No, we are not considering this possibility," spokesman for the U.S. Embassy in Russia William Stevens told Interfax.
"The United States is committed to meeting its obligations under both international and domestic law for proper treatment of persons detained or incarcerated in the criminal justice system, including the provision of adequate medical care," he said.
"We also ensure consular access for jailed foreigners under the Vienna Convention," he said.
The U.S. Embassy also recalled that Konstantin Yaroshenko was arrested in Liberia in 2010 and was subsequently extradited to the U.S. by the Liberian authorities.
"Konstantin Yaroshenko was sentenced to 20 years in prison for conspiring to import more than $100 million worth of cocaine into the United States," Stevens said.
"Viktor Bout is a convicted arms trafficker extradited from Thailand to the United States and now serving a 25-year sentence. Bout was convicted on charges of conspiring to kill U.S. nationals and conspiracy to sell weapons to a designated terrorist group [the FARC] in Colombia," he said.
Several sources familiar with the situation told Interfax earlier on March 29 that Savchenko may be exchanged for a group of Russians, including Bout and Yaroshenko, who are serving prison sentences in the U.S.
Savchenko's lawyer, for his part, said that he has not heard of any such possible exchange, but would be happy with such an outcome.
U.S. Ambassador to Ukraine Geoffrey Pyatt told reporters in Kiev that he views such an exchange option as absurd.
Ukrainian Deputy Foreign Minister Vadym Prystaiko said that Bout and Yaroshenko have nothing to do with Savchenko.
Kremlin spokesman Dmitry Peskov, for his part, said that the Kremlin has no information at this point about a possible swap.
"I heard nothing about this, I saw media reports, but I do not have any information," he told reporters on March 29.
All rights reserved by Rossiyskaya Gazeta.