Russia: UK foreign secretary's remarks on Russian threat 'cause regret'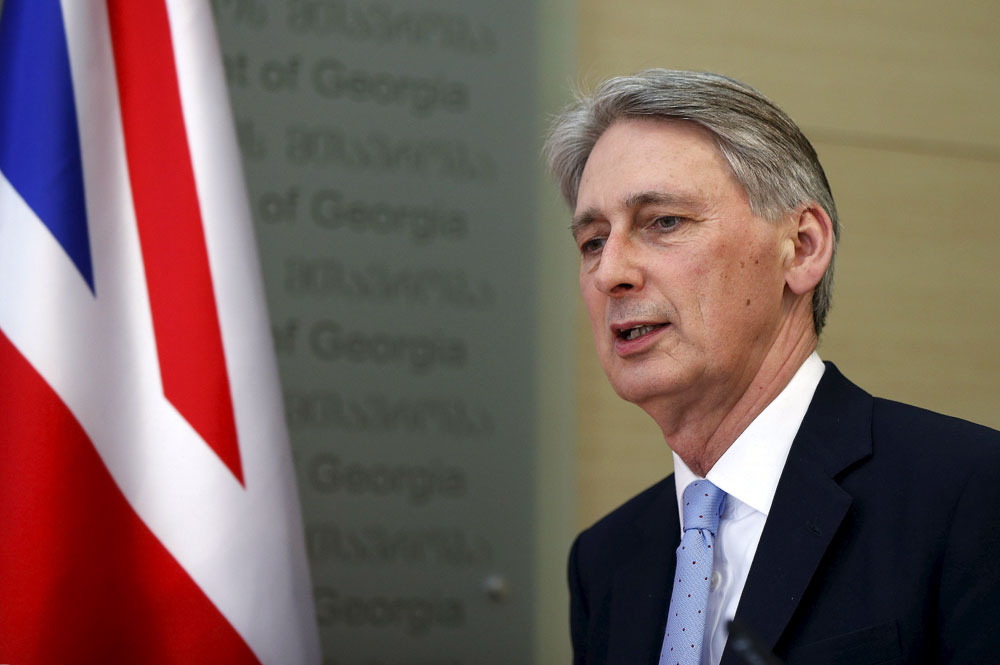 Britain's Foreign Secretary Philip Hammondю
Reuters
Russian embassy to London surprised by Hammond's remarks
The Russian embassy to London is surprised by British Foreign Secretary Philip Hammond's remarks to the effect that Russia poses a threat to the world.
"The statement made by Foreign Secretary Philip Hammond that 'Russia represents a challenge and a threat to all of us' along with his previous statements cannot but cause regret," the embassy said in a statement on March 31.
"We cannot accept affirmations that 'Russia ignores the norms of international conduct and breaks the rules of the international system'," the embassy said.
"As to the generally accepted norms of behavior and international law, it is the situation in Iraq, Libya, Syria and Yemen that demonstrates, who in fact breaks the existing system of international relations," it said.
The Russian embassy also mentioned what it called "non-stop Rus-bashing by @PHammond" via Twitter. "Shouldn't London follow other Western nations' suit&start working together?" it said.
The UK foreign secretary made his remarks while visiting Georgia on March 30.
All rights reserved by Rossiyskaya Gazeta.