St. Petersburg journalist found dead in his apartment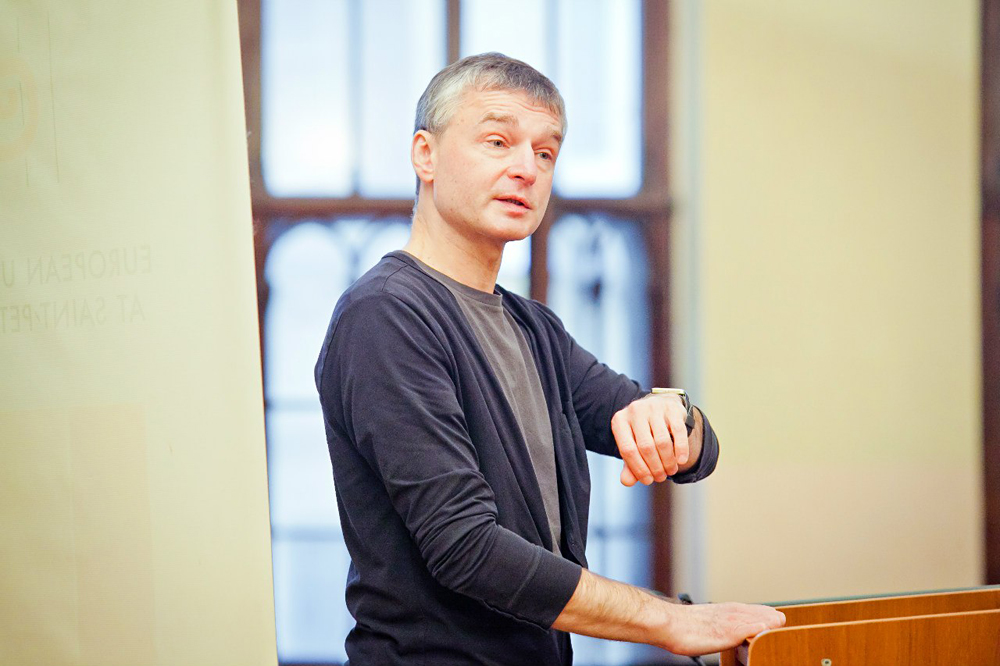 Dmitry Tsilikin.
European University at Saint Petersburg
Investigative Committee opens murder inquiry
The dead body of journalist Dmitry Tsilikin was found by his relatives at an apartment in a building on St. Petersburg's Prospekt Nauki , the Russian Investigative Committee's press service said in a report on April 1. The Investigative Committee's regional departments have opened a murder inquiry.
"The investigation is considering various theories behind this crime, including murder committed as a result of a domestic dispute. A set of necessary measures are being taken in order to identify the person who committed this crime and prosecute him," the report said.
The Investigative Committee added that the leadership of its branch for St. Petersburg has taken charge of this inquiry.
The St. Petersburg branch of the Russian Investigative Committee reported that a mobile phone and laptop had disappeared from Tsilikin's apartment.
Tsilikin was the author and host of programs on the RTR and Channel 5 television stations and the Echo of Petersburg radio station. He also contributed his articles to Vedomosti, Kommersant, Vogue, Elle, Expert, and Profil.
All rights reserved by Rossiyskaya Gazeta.