Austrian president in favor of lifting sanctions from Russia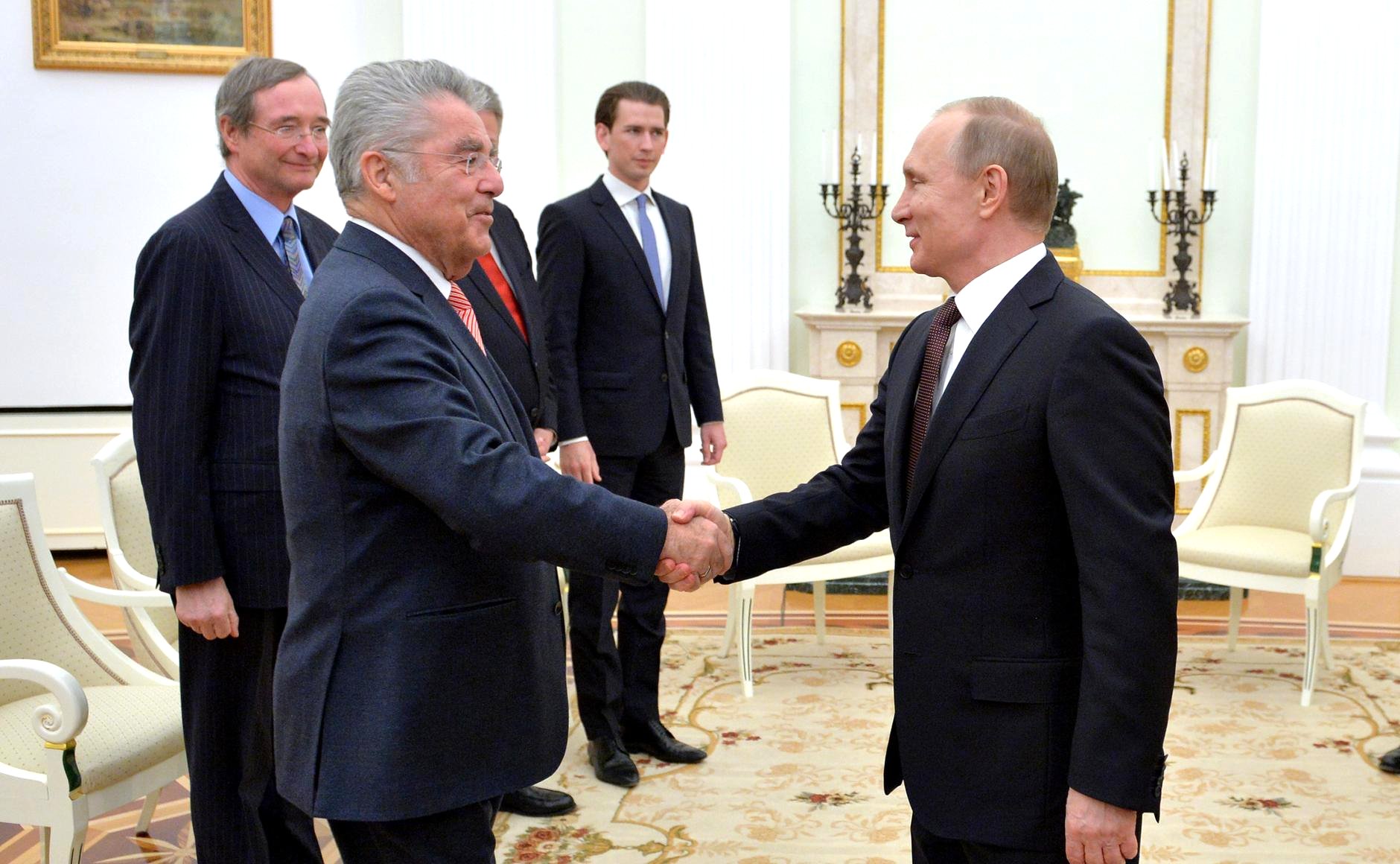 Austrian President Heinz Fischer meets with Russian President Vladimir Putin, April 6, 2016.
Kremlin.ru
Sanctions "cannot produce a durable solution," he said
Austrian President Heinz Fischer has spoken in favor of lifting the EU's sanctions from Russia and said he has declared this position in the EU.
"This issue also concerns us, and I am ready to answer this right away: I have said always and everywhere that sanctions are something that don't benefit either party," Fischer said at a meeting with Russian State Duma Chairman Sergei Naryshkin in Moscow on April 6.
What counts most is that sanctions "cannot produce a durable solution," he said.
Fischer acknowledged that Austria remains a loyal member of the European Union [which supported the anti-Russian sanctions]. "However, we are actively involved in discussions on the matter inside the European Union, and our position in the discussion also includes the premise that it is necessary to consider all opportunities for developing relations between Russia and the EU," he said.
Fischer suggested finding "a common way for all of us and developing it, which should lead to the lifting of most of these sanctions and overcoming these sanctions in the near future."
All rights reserved by Rossiyskaya Gazeta.