Egypt may buy another 30 Russian EW systems - manufacturer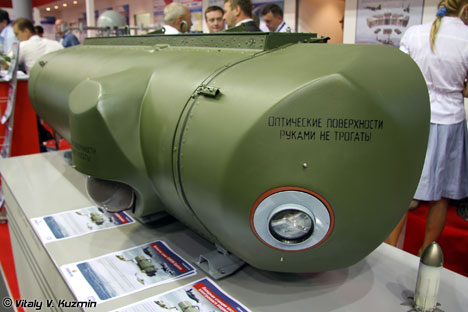 KRET plans to conclude an additional agreement with Egypt
Concern Radio-Electronic Technologies (KRET) plans to conclude an additional agreement with Egypt, on the delivery of more President-S electronic warfare (EW) systems, KRET CEO Nikolai Kolesov told journalists on April 6.
"In addition to the existing contract for 28 President-S systems, they [Egypt] are planning to buy 30 more systems. The agreement should be concluded in April, or May, of this year," Kolesov said.
The President-S airborne laser optical-electronic jamming system is designed to counter missiles equipped with infrared homing devices, and is especially essential in protecting military and civilian helicopters, and planes, amid the growing threat of the use of man-portable surface-to-air missile systems by terrorists. The system received its name due to the fact that its first application was onboard the Russian presidential aircraft.
All rights reserved by Rossiyskaya Gazeta.