Over 80% of Russians against Crimea's return to Ukraine - poll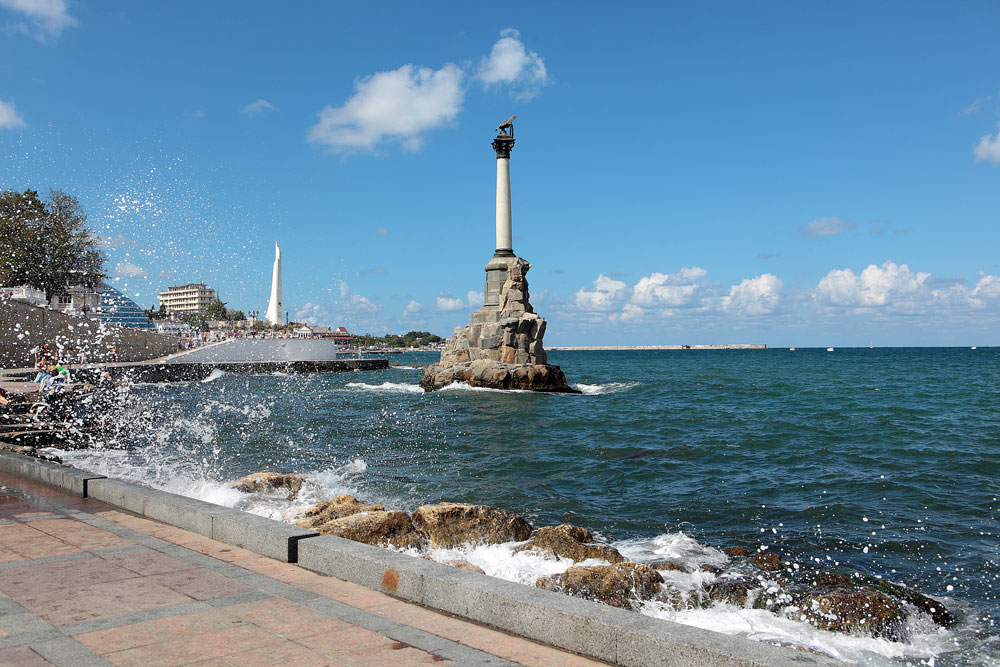 Monument to the drowned ships in Sevastopol.
Lori / Legion-Media
Majority of Russians believe that Crimea should stay within Russia
An overwhelming majority of Russians believe that Crimea should stay within Russia: this opinion is maintained by 87 percent of respondents, the same as in November. The percentage has sizably grown since March 2014 (64 percent), the Levada Center told Interfax.
The respondents supported their opinion by saying that "Crimea had always been Russian" (64 percent) and "Crimean residents voted to join Russia at a referendum 18 months ago" (18 percent), the sociologists said.
The same as in November, 3 percent of Russians believe that Crimea should belong to Ukraine (14 percent in March 2014) and 4 percent suggest that it become an independent country (5 percent in November and 11 percent two years ago).
Most Russians feel negative about the idea of returning Crimea to Ukraine (83 percent). Only 12 percent of 1,600 respondents polled in 137 populated localities in 48 regions on March 25-28 support it.
Only 9 percent agree that "Russia has breached every post-war and post-Soviet international agreement and international law by incorporating Crimea." Most respondents (81 percent) do not share this point of view, and 10 percent are hesitant.
Some 79 percent see Crimea's incorporation into Russia as "Russia's return to the traditional role of a great nation, which defends its interests on the post-Soviet space" (72 percent a year ago). Nine percent think that the Russian authorities are trying to distract attention of the people from real problems inside Russia (14 percent a year ago).
Judging by the poll, the interest of Russians in Ukrainian events has been fading: 40 percent of Russians are closely monitoring the Ukraine situation now, compared to 57 percent a year ago. Some 43 percent take an occasional interest in Ukraine (34 percent in 2015) and 16 percent are not following this situation at all (8 percent a year ago).
Subscribe to get the hand picked best stories every week
All rights reserved by Rossiyskaya Gazeta.