Putin is fan of patriotic war movies, the classics, and BBC's War and Peace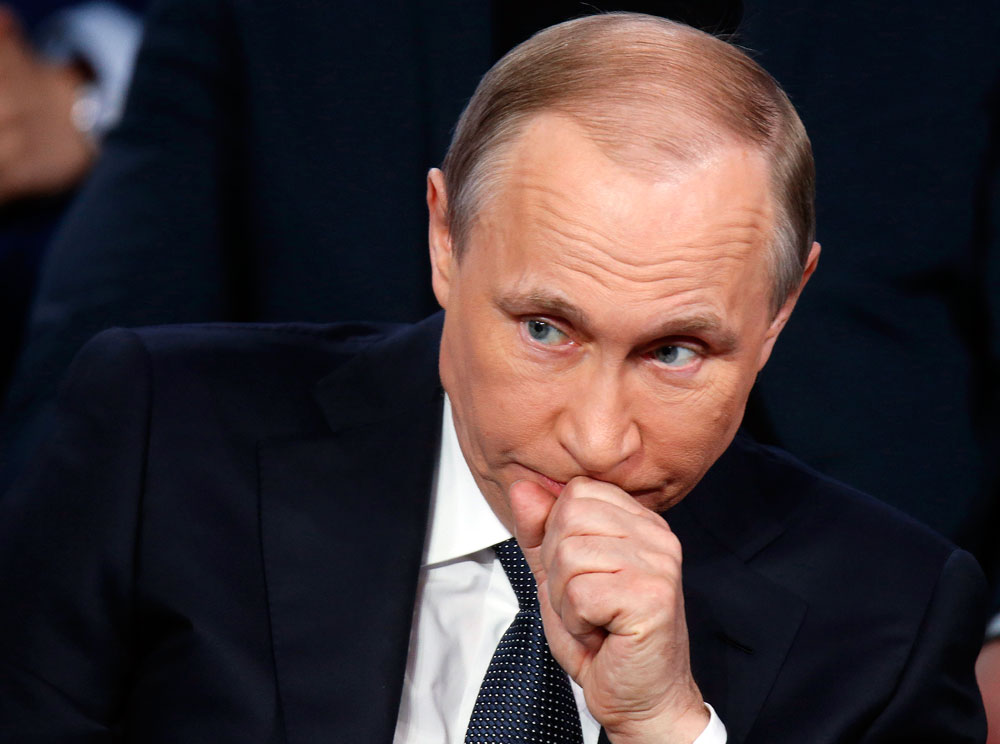 Russian President Vladimir Putin attends a media forum of the All-Russia People's Front in St. Petersburg.
Reuters
'Good intentions and love' are vital in cinema, says the Russian president.
Russian President Vladimir Putin has admitted that he loves patriotic films and screen adaptations of classical literature.
"Regarding my personal preferences, I love good cinema. We have many patriotic films dedicated to our WWII heroes, those old Soviet pictures. The classics are well represented in our films," he said at a plenary session of the All-Russian People's Front media forum on April 7 in St. Petersburg.
In particular, Putin called Sergei Bondarchuk Sr.'s War and Peace a masterpiece. The film is considered a classic of Soviet cinema, having received an Oscar for Best Foreign Language Film in 1969.
Putin noted that foreign film producers also turn to the Russian classics for inspiration, for example the recent BBC adaptation of War and Peace. "I saw it and really liked it," said the Russian leader.
"I think that the British were able to feel the Russian soul, get inside the epoch and sound the depths of Tolstoy's thought."
"In art and in cinema the most important thing is good intentions and love, love in its broadest meaning," said Putin.
First published in Russian in TASS.
All rights reserved by Rossiyskaya Gazeta.