Putin notes importance of space cooperation with other nations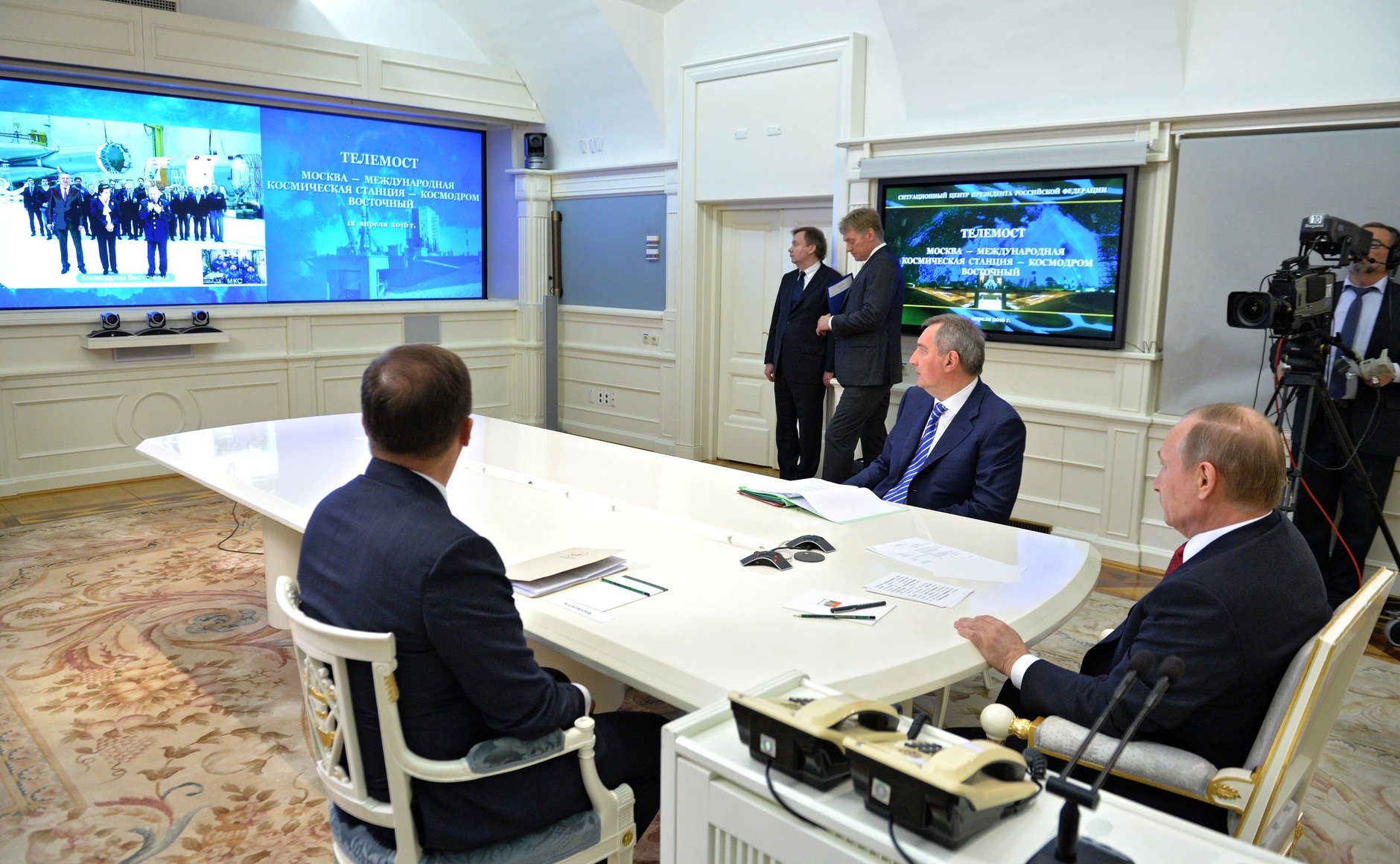 Russian President Vladimir Putin held a live session with the Vostochny Cosmodrome, April 12, 2016.
Kremlin.ru
Russian president congratulates ISS crew on Cosmonautics Day
Space exploration is a key avenue of cooperation between Russia and other countries, Russian President Vladimir Putin has said.
"We attach great importance to it. In spite of any difficulties that we are encountering on Earth, people are working in space shoulder to shoulder, hand in hand. They help each other and tackle crucial tasks that face not only our countries, but also all mankind. And it is a highly important avenue of our cooperation with the U.S. and other countries," Putin said during a live session with the International Space Station (ISS) on April 12.
Also the Russian president held a live session with the Vostochny Cosmodrome, in Russia's Amur region, where legendary Russian cosmonauts Alexei Leonov and Valentina Tereshkova were present at the time.
Putin recalled that the town of Uglegorsk and the Vostochny Cosmodrome were set up as a successor to a former rocket division, but are meant to tackle peaceful tasks and promote international cooperation.
"I would very much like us to move in such a calm and measured manner towards joint cooperation, using our experience and all developments that we have together with our partners across the world, with the U.S., with Japan and with Europe. We should choose such spheres that will help us bring our positions closer and, maybe acting through space, better understand each other on Earth," Putin said.
During the live session with the ISS, the Russian president congratulated the station's crew on Cosmonautics Day. NASA astronauts Jeffrey Williams and Timothy Kopra, as well as European Space Agency astronaut Timothy Peake from the United Kingdom, are working on board the ISS alongside the Russian crewmembers.
All rights reserved by Rossiyskaya Gazeta.