Russian Mi-28N crash in Syria possibly caused by collision with obstacle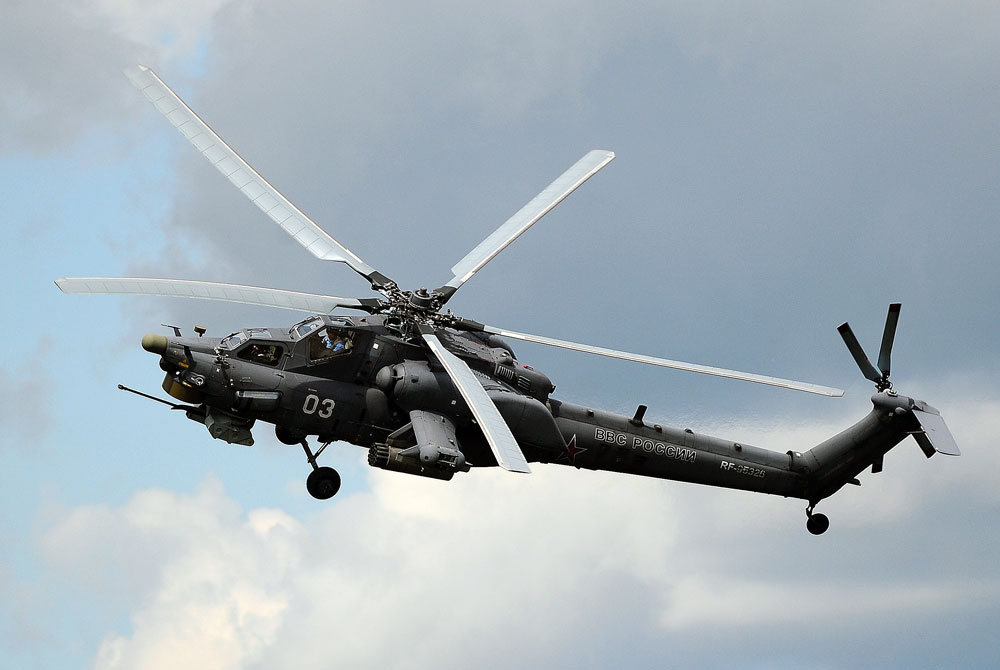 Mil Mi-28N Night Hunter helicopter.
Alexander Ryumin / TASS
The helicopter was not shot down from the ground
A source in the Russian defense industry has blamed possible unfavorable flight conditions for the crash of Russia's Mil Mi-28N Night Hunter helicopter in Syria.
"The flight was conducted over an extended-range terrain in conditions of almost complete darkness. The pilots were operating the combat helicopter wearing night vision goggles. It is not ruled out that there could have been some obstacle along the flight route, and that the helicopter collided with it," the source told Interfax-AVN on April 12.
An investigative commission is analyzing different theories behind the crash, he said.
"It will be possible to draw final conclusions after a thorough examination of the materials from objective control systems," the source said.
Prior to the assignment in Syria, the crew of this helicopter had served at an army aviation base in Budyonnovsk, Stavropol territory, in southern Russia, he said.
The Russian Defense Ministry reported earlier that Russia's Mi-28N Night Hunter combat helicopter had crashed near the Syrian city of Homs, killing its two crewmembers.
According to the ministry's press service, the helicopter was not shot down from the ground.
All rights reserved by Rossiyskaya Gazeta.