SCO summit in June will adopt special declaration - Patrushev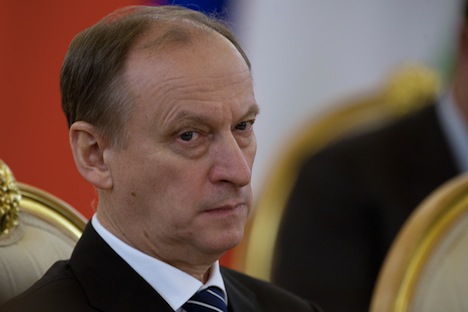 Security Council Secretary Nikolai Patrushev.
RIA Novosti / Sergey Guneev
The session of the Council of SCO heads will be held on June 23-24
Secretary of the Russian Security Council Nikolai Patrushev has announced that the summit of the Shanghai Cooperation Organization (SCO) at the end of June is expected to adopt a special declaration.
The session of the Council of SCO heads will be held on June 23-24, Patrushev announced at a meeting of Security Council secretaries of SCO countries in Tashkent on April 14.
"We attach great significance to the upcoming signing of the Tashkent declaration, timed with the 15th anniversary of the organization, and also memorandums on the commitments of India and Pakistan aimed at giving them the status of member-states," Patrushev said.
"We support the need to complete the coordination and approval of the SCO anti-drug strategy, and the program of action to implement it for 2017-2022, at the upcoming summit in Tashkent," he said.
Patrushev said that the strengthening of the influence and authority of SCO, particularly through the admission of new member-states to the organization, would meet common interests.
"In this connection, I would like to stress our full support for the Uzbek presidency, regarding the pressing need to implement the resolutions of the Ufa summit concerning the admission of India and Pakistan," Patrushev said.
He said immediate efforts are needed to advance the Regional Antiterrorist Structure of SCO - it should be given functions to combat drug trafficking.
"The promotion of practical cooperation by the SCO Regional Antiterrorist Structure with relevant bodies of the United Nations, CIS, CSTO and ASEAN also assumes special significance," Patrushev said.
All rights reserved by Rossiyskaya Gazeta.