IAC: Tentative report on FlyDubai plane crash may be presented on April 19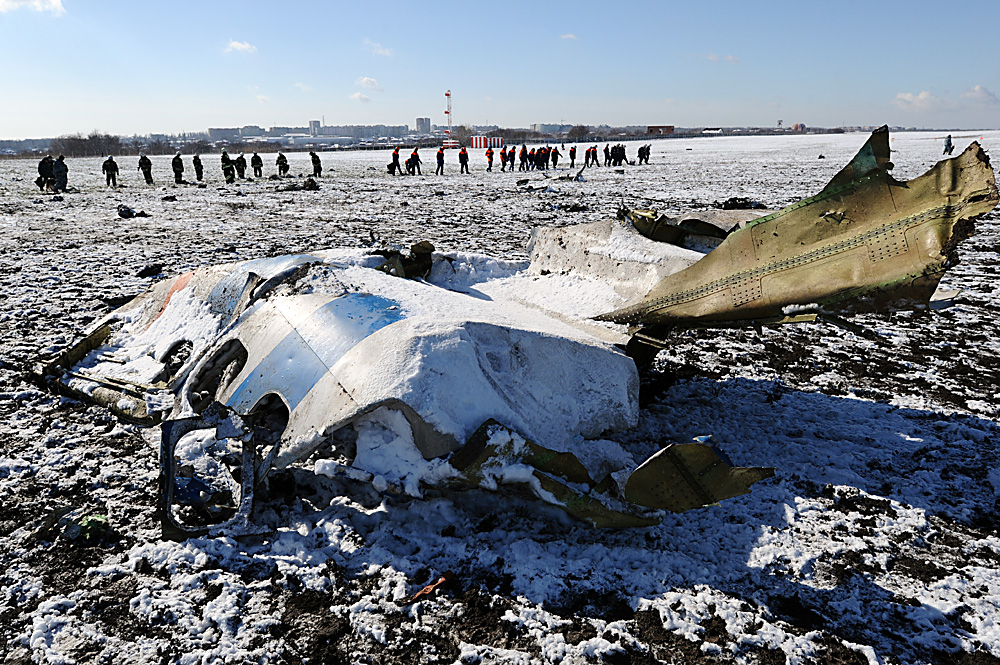 The crash site of the Boeing-737-800 passenger jet which crashed on landing in Rostov-on-Don airport.
Sergey Pivovarov/RIA Novosti
The FlyDubai plane en route from Dubai to Rostov-on-Don crashed on March 19
A tentative report on the inquiry into the FlyDubai Boeing crash in Rostov-on-Don may be published on April 19, an Interstate Aviation Committee (IAC) spokesman told Interfax on April 18.
"The IAC plans to publish a preliminary report on this inquiry on April 19," he said.
The Interstate Aviation Committee said earlier that the catastrophic stall of the Boeing passenger jetliner at Rostov airport on March 19 resulted from the pilot's shift of the stabilizer into the 'nose dive' position.
While the pilots pushed the control column at the altitude of 900 meters, the plane's stabilizer was moved five degrees to a nose-dive regime, the IAC said. As a result, the plane dived, with up to -1 plunge acceleration.
The FlyDubai Boeing-737-800 en route from Dubai to Rostov-on-Don crashed during a second approach in the early hours of March 19. All the 62 people onboard - 55 passengers and seven crewmembers - were killed in the crash.
All rights reserved by Rossiyskaya Gazeta.