Mildronat manufacturer reports increase in sales after doping scandal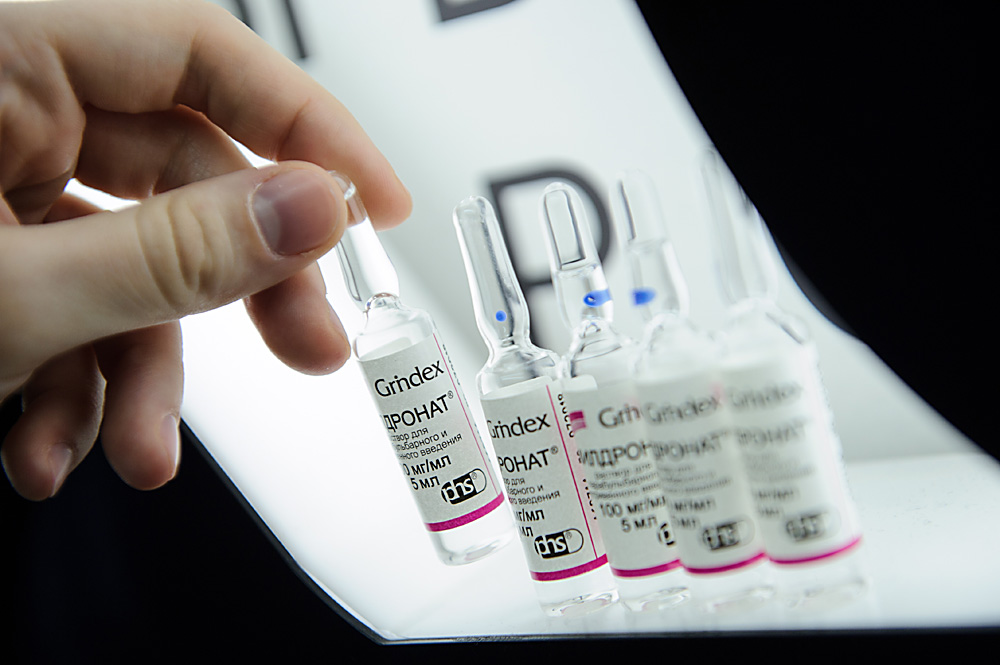 Meldonium for sale under the trademark Mildronat. The drug, manufactured by Grindex, is used in heart disease therapy. Meldonium was added to the World Anti-Doping Agency's banned list on January 1, 2016.
Donat Sorokin/TASS
The Grindex company says the use of Mildronat does not have negative effect
Interest in and sales of Mildronat increased following the start of the doping scandal, Juris Bundulis, board chairman of the company Grindex, manufacturer of the substance, told a press conference at the Interfax central office.
"Speaking about sales, I will be able to say more precisely after the March data are analyzed, but, of course, interest in the substance has increased. The need for it has increased, we as a rapidly reacting manufacturer are covering it. In that regard, we like everything, we are for the right and substantiated use of medications according to their purposes," Bundulis said.
He said the use of Mildronat according to a doctor's prescription by those who need it because of the state of their health does not have any negative effect. In that regard, he denied the accusations made by the World Anti-Doping Agency (WADA), which, according to him, mentioned the hard-done-by meldonium in situations when it is used incorrectly among the reasons for the inclusion of meldonium and substances based on it in the list of prohibited substances.
"I'm sorry, any substance, if used incorrectly, harms one's health. If we abuse specific food, it also harms our health. It's not evidence," Bundulis said.
All rights reserved by Rossiyskaya Gazeta.