Iranian parliamentary speaker condemns use of sanctions by West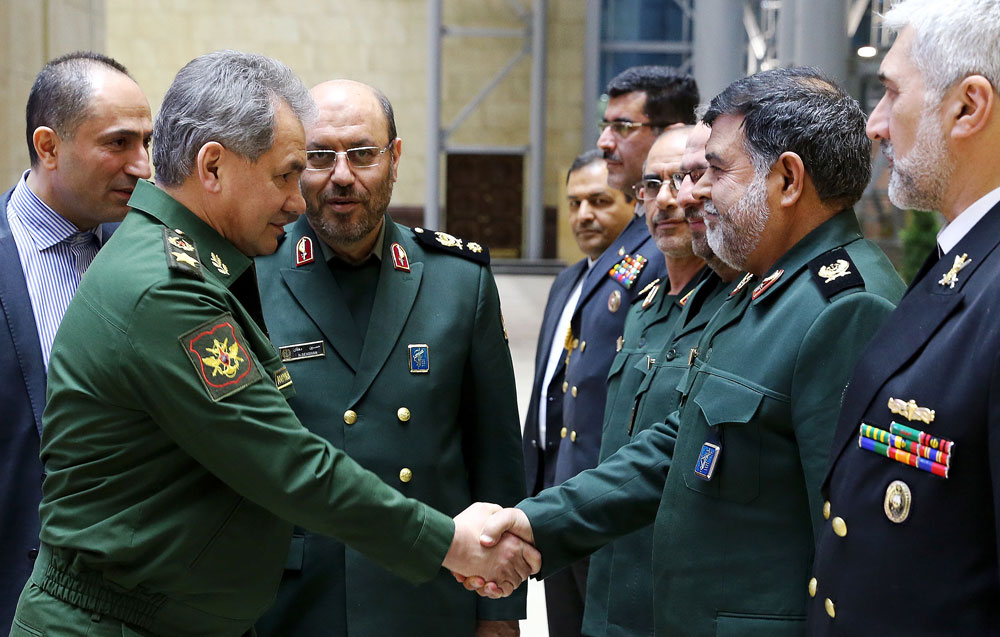 Russia's Defense Minister Sergei Shoigu (L front) meets with an Iranian delegation. Also pictured: Iran's Defense Minister Hossein Dehghan (2nd L background)
Vadim Savitsky / TASS
Ali Larijani says sanctions against Russia are illegal.
The use of sanctions by Western countries, including against Russia, does not help resolve existing international problems, Speaker of Iran's Islamic Consultative Assembly (Parliament) Ali Larijani has said. He has also called on Eurasian countries to promote economic cooperation.
"They introduce sanctions against Russia that are illegal. [...] If we have powerful economic consolidation, we will be able to resist this dishonest introduction of economic sanctions by the Western bloc," Larijani said during the first session of Eurasian countries' parliamentary speakers in Moscow on April 18.
The Iranian parliamentarian said that Western countries had earlier imposed sanctions on Iran because of the development of the national nuclear program, but these sanctions did not lead to the desired result.
"The fact that they put forth claims was a total mistake from the very beginning," Larijani said.
All rights reserved by Rossiyskaya Gazeta.