Russia, China to safeguard regional peace – Russian minister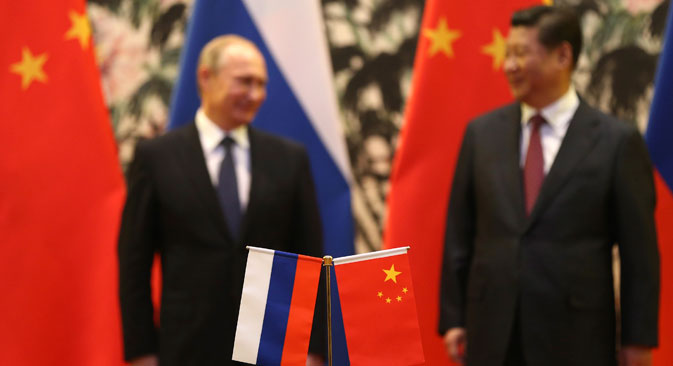 Russian and Chinese national flags are seen on the table with Russian President Vladimir Putin (L) and his Chinese counterpart Xi Jinping (R), Beijing, November 9, 2014.
Reuters
Anatoly Antonov says Sino-Russian military cooperation is growing.
Russia and China will work together to safeguard regional peace and international security, Russian Deputy Defense Minister Anatoly Antonov said on April 18 in a joint interview with Xinhua and China Central Television.
"Our interaction is aimed at strengthening the security of our countries, taking into account the international obligations of China and Russia, and the fact that both countries are permanent U.N. Security Council members," Antonov said in the interview.
Antonov said Sino-Russian military cooperation has improved markedly in the last three years bilaterally and within the framework of the U.N. Security Council, the U.N. Conference on Disarmament, the Shanghai Cooperation Organization (SCO) and BRICS.
All rights reserved by Rossiyskaya Gazeta.