Savchenko agrees to stop hunger strike after conversation with Poroshenko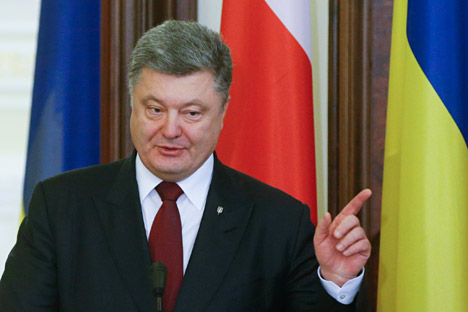 Ukraine's President Petro Poroshenko.
Reuters
Ukrainian president holds a telephone conversation with Nadiya Savchenko
Ukrainian President Petro Poroshenko has had a telephone conversation with Ukrainian pilot Nadiya Savchenko, who is being held at a Russian detention facility after a Russian court convicted her to a lengthy prison sentence, and asked her to stop her hunger strike, which he says she agreed to do.
"I have called Nadiya Savchenko and personally offered her my words of support. We will be doing all we can for Nadiya's liberation. Together with Nadiya Savchenko's mom, Mariya Ivanivna, and her sister Vira, I asked Nadiya to stop her hunger strike. Thank her for agreeing," Poroshenko said via Twitter on April 19.
All rights reserved by Rossiyskaya Gazeta.