Positive agenda needed for further Russia-NATO dialogue - Grushko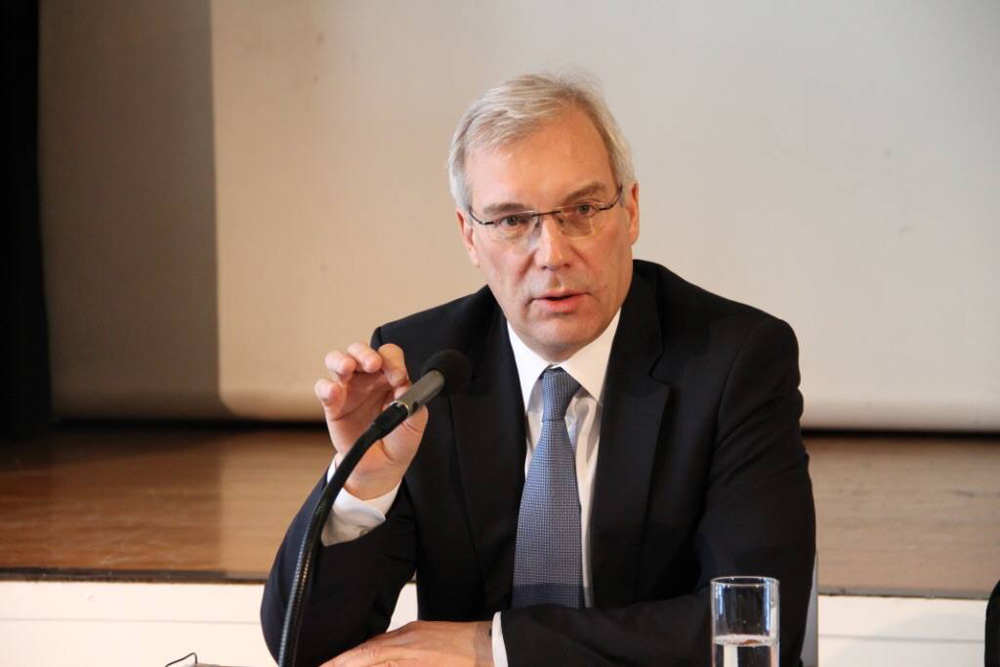 Alexander Grushko: "We and the NATO have no positive agenda."
Press Photo
Russian official comments the Russia-NATO Council meeting
There is no positive agenda to continue the dialogue in the Russia-NATO Council format, Russian Permanent Representative to NATO Alexander Grushko told reporters on April 20.
"If the situation turns towards a positive agenda, then why not to hold [another meeting]? The problem is that at this point, we and the NATO have no positive agenda. All the projects of cooperation that really consolidated both the security of Russia and that of NATO member states, they have been stopped," Grushko said following the Russia-NATO Council meeting.
Meanwhile, Grushko said that the NATO-Russia Council discussed mechanisms of maintaining a ceasefire in eastern Ukraine.
"We resolutely support the strengthening of all instruments that would help bolster the ceasefire agreements," Grushko told.
Grushko said the matter concerned "monitoring mechanisms, the ban on conducting exercises and firing practice, the ban on deploying new weapons near the line of contact, and demilitarization," he said.
"All these issues were discussed at the meeting," Grushko said.
The Russian envoy insisted that the obligation to maintain ceasefire in Donbass rests with the signatories to the Minsk Agreements, while Russia is not among them.
All rights reserved by Rossiyskaya Gazeta.