Just Russia deputy Moskalkova named Russia's human rights chief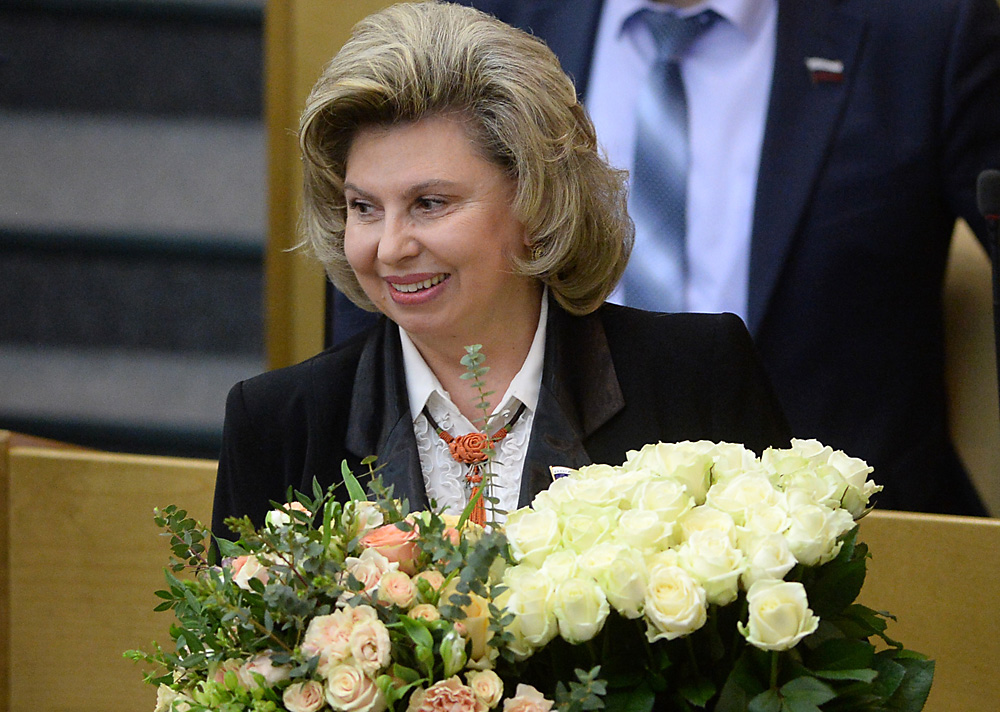 Tatyana Moskalkova.
Grigoriy Sisoev/RIA Novosti
New commissioner replaces departing Ella Pamfilova
The Russian State Duma appointed A Just Russia faction deputy Tatyana Moskalkova to the post of Russia's commissioner for human rights on April 22.
Moskalkova's appointment was supported by 323 deputies, with the required minimum of 226 votes.
The post of Russia's human rights commissioner became vacant after Ella Pamfilova was transferred to the Central Election Commission.
Moskalkova is an deputy representing the faction A Just Russia and holds the post of deputy chairperson of the State Duma committee for CIS affairs, Eurasian integration and ties with compatriots. She also holds the rank of Russian Interior Ministry major-general and a doctorate in judicial studies and philosophy. She holds the title of professor and honored lawyer of the Russian Federation.
All rights reserved by Rossiyskaya Gazeta.