Ambassador: London interested in Russian tourists, businessmen, students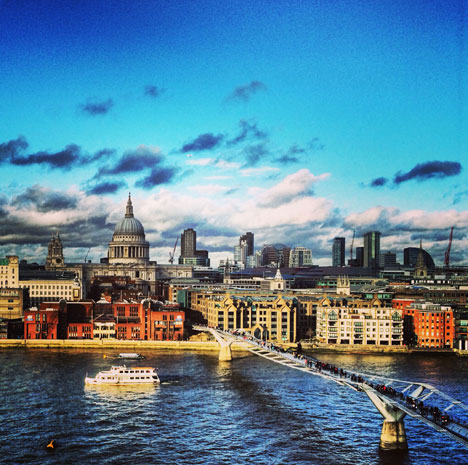 Anti-Russian sanctions have created difficulties with getting UK visas. Source:
Getty Images / Fotobank
Political disagreements between have not impacted on the issue of visas
Political disagreements between London and Moscow have not impacted on the issue of tourist, business and student visas, while the UK discusses the issue of visas to public servants and diplomats not only through public channels, British Ambassador to Russia Laurie Bristow has said.
"First of all we welcome Russians visiting the UK. We want Russians to travel to Britain for tourism, for business, for education. And the political differences that we have had with Moscow over the years have had no effect whatsoever on our visa regime for ordinary Russian citizens, for ordinary Russian travelers," Bristow told Interfax in his first interview in his capacity as ambassador.
"As concerns official visas, visas for diplomats, that's something completely separate from the regime for the public, that is something we prefer to discuss in private with the Russian state," he said.
The Russian Embassy in London has applied to the British Foreign Office in connection with the long processing of passports of Russian diplomats who apply for the extension of their visas, and the limited period of stay of Russian Embassy employees.
The Foreign Office said it was acting proportionately to the procedures applied by Moscow to British diplomats. The Russian Embassy refuted those allegations.
"The last figures that I have is that we issue around 122,000 visas in the last year. That's a bit down on previous years because of the recession in Russia. I hope it will rise as Russia emerges from the recession," Bristow said, speaking of the issuing of visas to ordinary Russian citizens.
In his words, the number of rejected applicants has been minimal. "Nearly 97% of applicants for visas get their visas," the ambassador said.
"And we have recently simplified our application form to make a little bit easier for Russians to apply for their visas," he said.
Bristow has been the acting British Ambassador to Russia since January 2016. He presented his credentials to the Russian president last week.
All rights reserved by Rossiyskaya Gazeta.