Putin calls 'media attacks' a reaction to the consolidation of Russia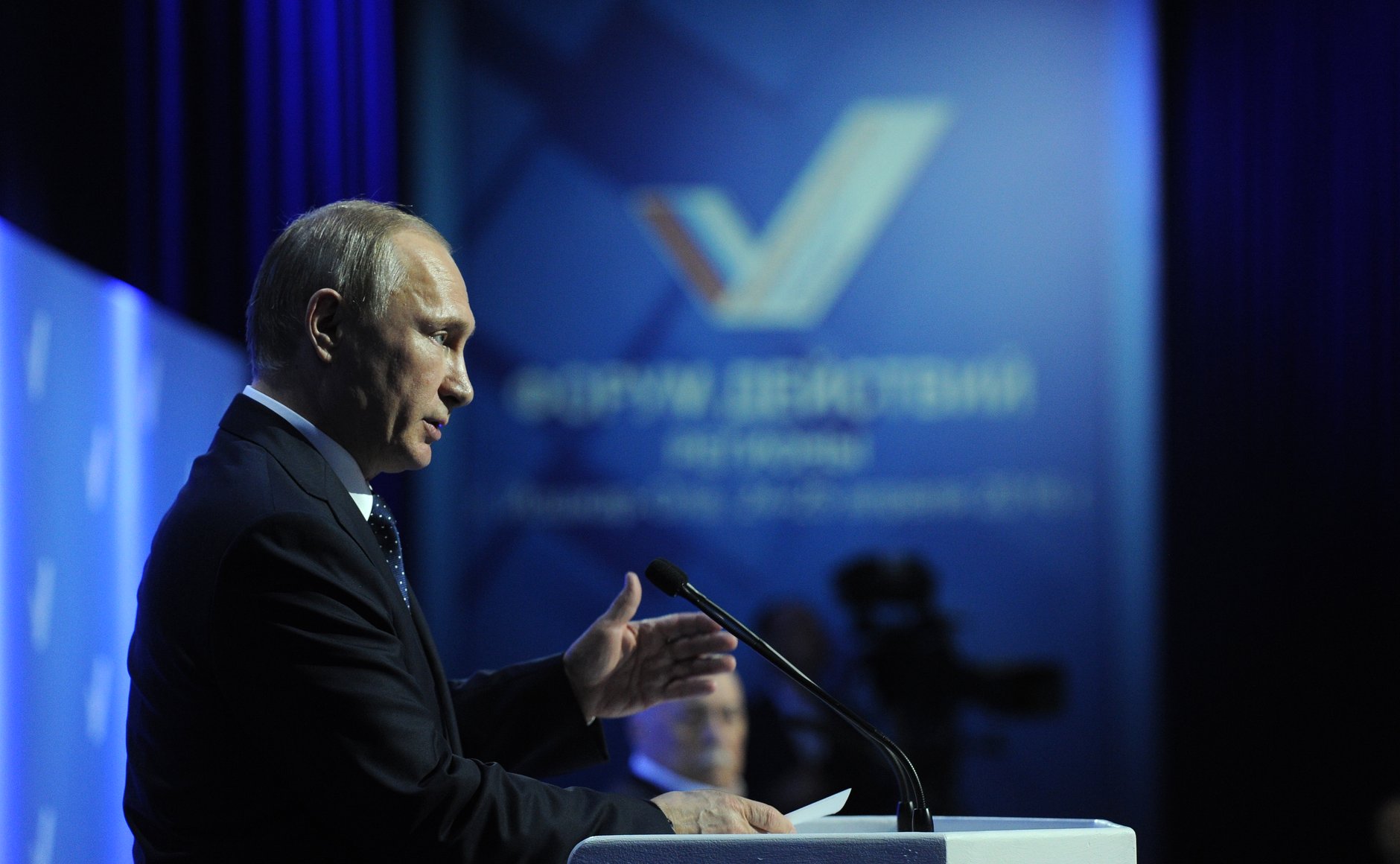 President Vladimir Putin.
Kremlin.ru
President says he will never let Russia lose its sovereignty
Russian President Vladimir Putin believes that media attacks on Russia were the reaction to the country's strengthening, its capability to protect own interest.
"You are right, this is surely the reaction of our opponents (let's call them this way) to the consolidation of the country. It's just that such a player, who is independent, sovereign, rather efficient, aware of his worth, having his own interests and capable of asserting them is hardly wanted by anyone, and so they try to slightly let him down a peg or two, cut him down to size," Putin said at an action forum of the All Russia People's Front (ONF) in Yoshkar-Ola on April 25.
If Russia had acted "as quiet as a mouse", always agreed and said yes, then it would have been good for everyone, according to Putin. "Although, we would have been gradually fading into insignificance and the next step, after having faded into insignificance, I believe, would have been a tragic loss of our sovereignty, loss of future prospects," Putin said.
"This is what we will never allow to happen," Putin emphasized.
All rights reserved by Rossiyskaya Gazeta.