Russia among top 10 countries most visited by foreigners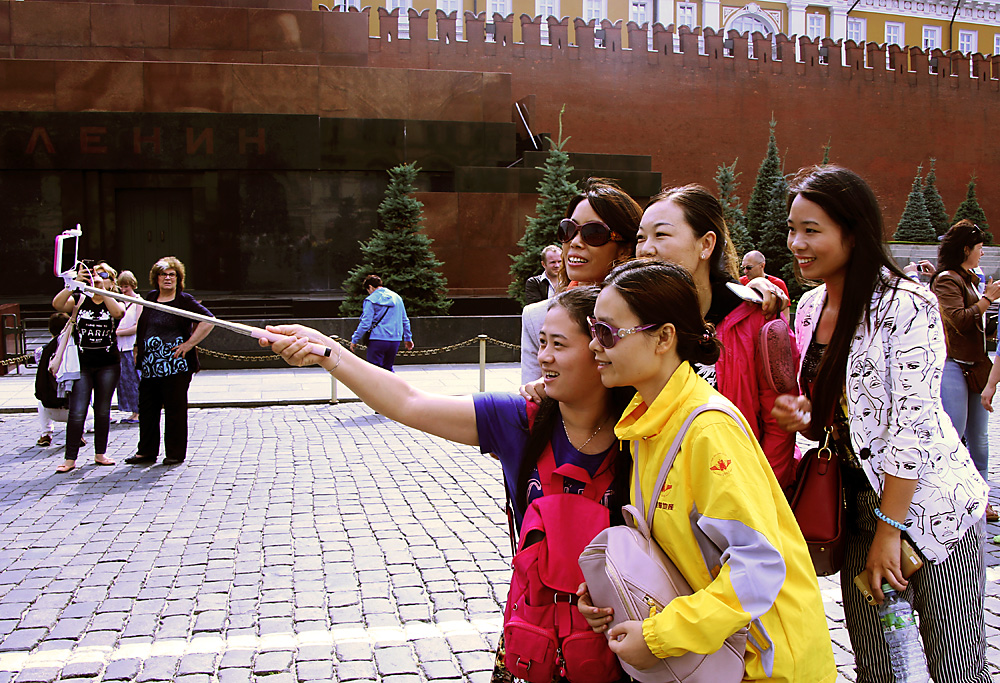 The number of tourists from China who have visited Russia exceeded one million people last year.
Sergei Shakhidzhanyan/TASS
31.6 million visitors crossed Russia's borders in 2015
Russia ranks tenth in the ratings of the most visited countries in 2015 according to the UN World Tourism Organization (UNWTO), the press service for the Russian Federal Agency for Tourism (Rosturizm) has reported.
According to the organization, 31.6 million foreigners visited Russia last year, which is a 6.2 percent increase from 2014. The top country in this ranking, according to UNWTO, is France (86.3 million), followed by the U.S. (77.9 million), Spain (68.1 million), China (56.9 million) and Italy (50.8 million). "We see a constantly growing foreign tourist interest in our country.
Rosturizm is working on making travel in Russia comfortable, accessible and safe. This [means] non-resource export of services, which is very important in the current economic situation. The sector is a locomotive of the economy, it creates new jobs, promotes self-employment and increases socio-economic stability. I am convinced that Russia has every chance to strengthen its position in the rating of the most popular tourist destinations," the press service quoted Oleg Safonov, the head of Rosturizm, as saying.
The report says the low ruble rate had made travel in Russia more accessible to foreigners. The key markets for increasing the number of foreign guests are Southeast Asia, China, and the Middle East.
The number of tourists from China who have visited Russia exceeded one million people last year. The tourist flow from Iran doubled from last year. South Korea demonstrated significant growth against the background of the visa waiver for organized tourists. The tourism cross-years Russia-France and Russia-Spain are expected to increase the tourist flow from these countries, where the number of requests for Russian tourist visas increased by 30 percent last year from 2014," the report says.
According to Rosstat, a total of 33.7 million foreigners entered Russia in 2015, which is a 4 percent increase from 2014. Most of these visits (22.9 million) were paid by citizens of the CIS countries and 10.9 million were by citizens of the non-CIS countries, of which 2.93 million were visits for tourism purposes. According to the Russian Foreign Ministry, Russian consulates worldwide issued 1.14 million tourist visas in 2015, which is a 5 percent decrease from 2014.
People who visit Russia for tourist purposes are mainly citizens of China, Germany and the U.S., and citizens of Ukraine, Kazakhstan and Uzbekistan lead in entrance for general purposes.
﷐Subscribe to get the hand picked best stories every week
All rights reserved by Rossiyskaya Gazeta.