Public support for Putin's job performance remains at 82%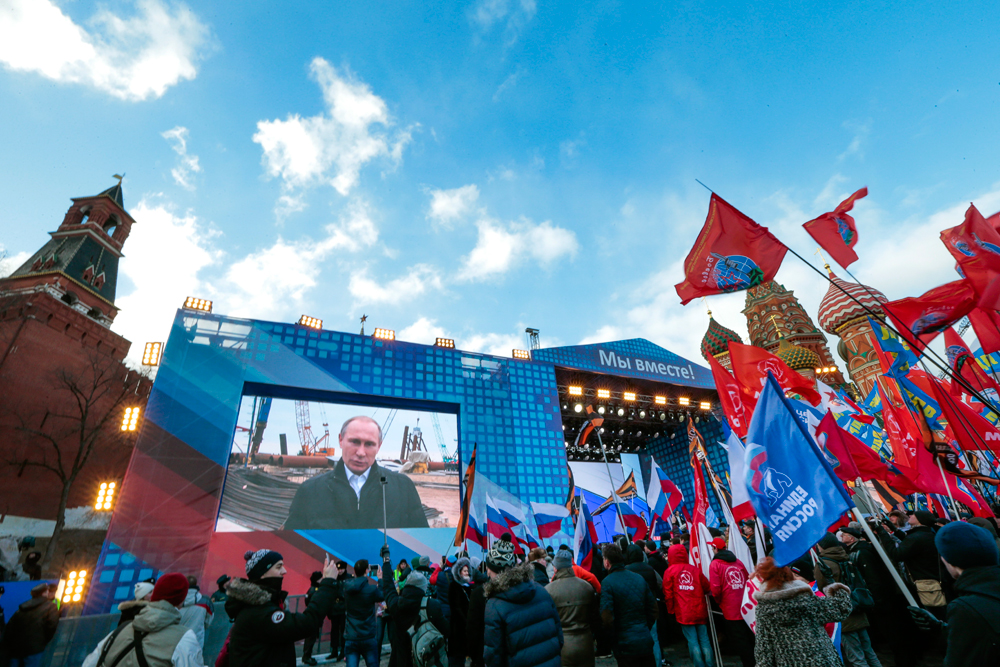 82 percent of Russians are satisfied with the work of Vladimir Putin.
AP
Most Russians satisfied with the work of Russian president
Eighty-two percent of Russians are satisfied with the work of Vladimir Putin as Russian President; 17 percent are not, the Levada Center told Interfax after an April survey.
The indicator remains virtually unchanged since the beginning of the year: in January and March, 82 percent were content with Putin's performance, in February - 81 percent.
Respondents were also asked to name politicians and public figures whom they trusted the most.
Putin came in first place, having been named by 56 percent of respondents. Defense Minister Sergei Shoigu came in second with 26 percent of Russians trusting him. Foreign Minister Sergei Lavrov came in third with 22 percent.
Fifteen percent of respondents trusted no Russian politicians, and 10 percent said they were not interested in politics.
The opinion that the country is generally heading in the right direction is held by 50 percent of Russians; 32 percent are of the opposite opinion, and 19 percent are undecided.
The poll was conducted among 1,600 people in 137 towns, across 48 Russian constituent regions, on April 22-25. The statistical margin of error does not exceed 3.4 percent.
All rights reserved by Rossiyskaya Gazeta.