Kremlin comments on Bellingcat's report on MH17 crash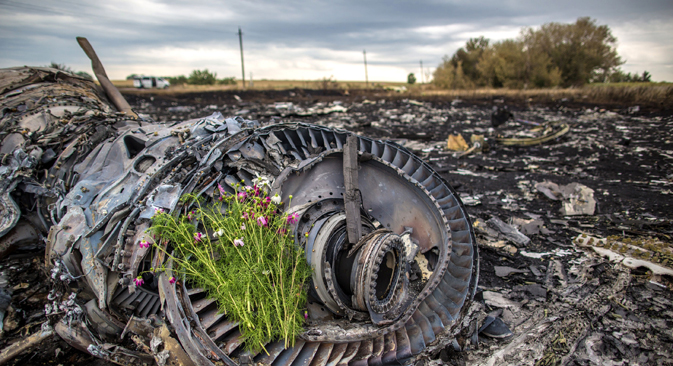 The Malaysia Airlines Boeing 777 plane crashed near the town of Shakhtyorsk in the Donetsk Region on July 17.
Andrei Stenin/RIA Novosti
Kremlin could not assess the truthfulness of the investigation's outcomes
The Kremlin could not assess the truthfulness of the outcomes of the Bellingcat group's investigation and called to be guided by the data provided by Russian specialists.
"The origin of this group and the identity of this group are yet to be established," Russian Presidential Press Secretary Dmitry Peskov said.
Asked by the journalists on May 4, he commented so on the outcomes of the international group Bellingcat's investigation, which had established the Buk number, which could have downed the Boeing-777 over Ukraine.
"The second thing is definite; we do not possess any detailed information about any identification numbers of Russian weapons. This is rather an issue which concerns experts from the Defense Ministry," Peskov said.
He could not say to what degree this information might be true.
"You know that there is a good deal of information regarding the tragic catastrophe, the overwhelming amount of this information is of a speculative nature, deals with some rumors, falsified data, there is some information which had officially been provided by Russian specialists. First and foremost, we call to be oriented with this data," Peskov said.
He also recalled that there is some information, "which had yet not been disclosed by several countries - Ukraine and the United States." This continues to raise some questions, he said.
"This is the situation which can be officially stated. And how all of these conclusions are true, I cannot say this, I will not do it," Peskov said.
All rights reserved by Rossiyskaya Gazeta.