Maiden launch from Vostochny moved due to defective cable - newspaper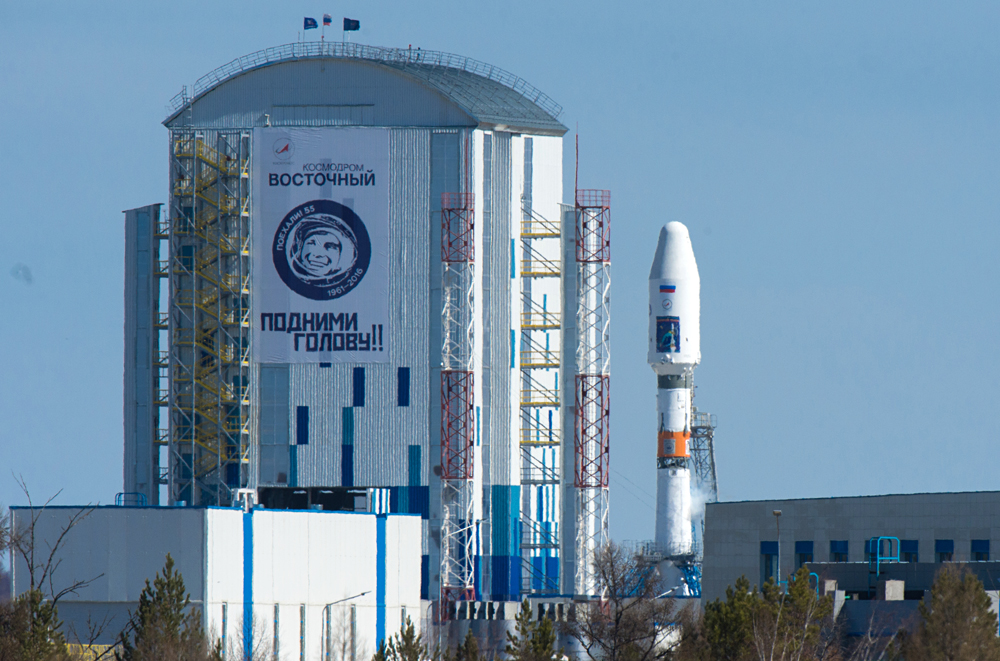 A Souyuz 2.1a space carrier with Russian satellites Lomonosov, Aist-2D and a SamSat-216 nano satellite sits on the launch pad at Vostochny cosmodrome.
Marina Lystseva/TASS/RIA Novosti
The first launch from the new Russian cosmodrome was delayed for 1 day
The problem with a cable made in violation of designer documents delayed the launch of a Soyuz-2.1a rocket from the Vostochny Cosmodrome, the newspaper Izvestia wrote on May 5.
"Academician Semikhatov NPO Avtomatiki modeled that situation, saw it with their eyes and certified the results. The rocket's cable was made in violation of designer documents and lacked a number of vital straps," a representative of the Roscosmos administration told the newspaper.
"Heads of the Yekaterinburg-based NPOA and those responsible for the integrity of methods used in testing the ground control system at the cosmodrome will be definitely held responsible for the contingency," he said.
Roscosmos head Igor Komarov said earlier that the Soyuz-2.1a launch from Vostochny was delayed on April 27, probably, because of a control system cable's failure.
He said that more than 20 problems were detected in preparations for the first launch from Vostochny. In addition to the cable, crews replaced a switching unit.
The Soyuz-2.1a rocket with three satellites onboard blasted off from Vostochny at 5:01 a.m. Moscow time on April 28.
All rights reserved by Rossiyskaya Gazeta.