Putin sees concert in Syria as expression of thanks in fight against terror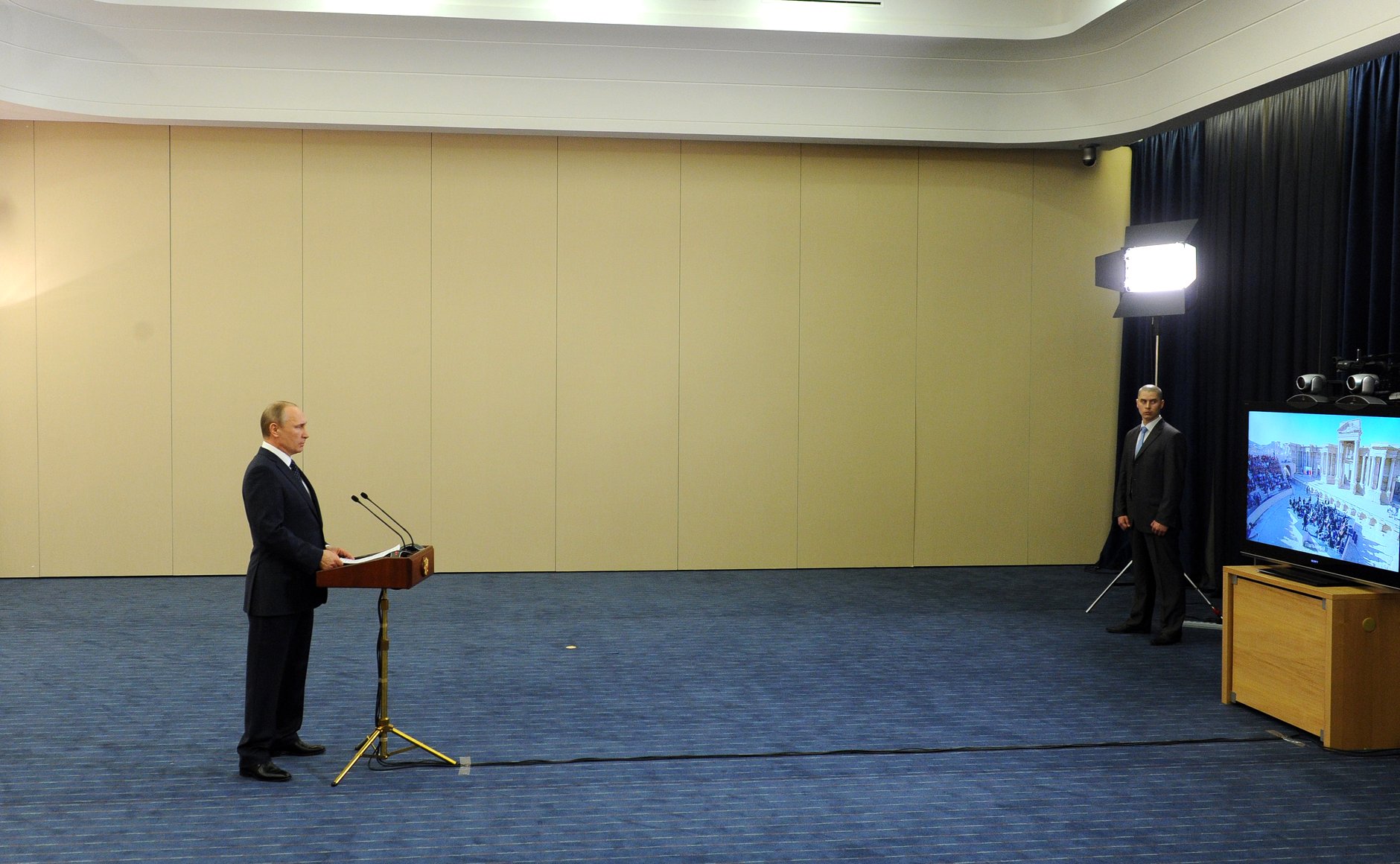 Russian President Vladimir Putin.
Kremlin.ru
President addresses participants in Palmyra concert via video bridge
Russian President Vladimir Putin said that any kind of success in the fight against terrorism must be perceived by the entire world as a common victory, while every victim of terrorism as personal loss and pain.
"Thank you all for today's astonishing humanitarian act, the concert in the city of Palmyra liberated from terrorism. I consider it as a sign of thankfulness, remembrance and hope, gratitude to everyone who fights terrorism, not even sparing their lives," Putin said, when addressing the concert's participants in a videoconference on May 5.
This is a tribute to the memory of "all victims of terror, no matter where and when crimes against humanity have been committed", Putin said.
"And, of course, [a sign of] hope, not only for the rebirth of Palmyra, as the [cultural] heritage of all mankind, but also for the deliverance of modern civilization from this disastrous disease, from international terror," he said.
"For this purpose, it is necessary that any kind of success in the fight against it, is perceived by each and everyone as a common victory and any victim of terrorism, always and everywhere, as personal loss and personal pain," Putin added.
All rights reserved by Rossiyskaya Gazeta.