Opposition figure Navalny says he has been detained in Krasnodar territory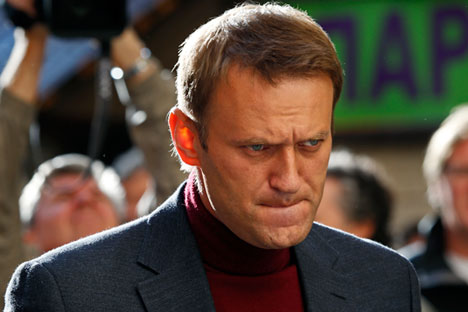 Russian opposition leader Alexei Navalny.
AP
He says employees of the Anti-Corruption Foundation detained by police
Russian opposition activist Alexei Navalny has said he has been detained in the country's Krasnodar territory.
"Several employees of the Anti-Corruption Foundation and I have been detained by police in the Krasnodar territory. They have stopped the bus. It is not clear what they want," Navalny wrote on Twitter.
For her part, spokesperson for the Russian Interior Ministry's Krasnodar territory branch Maria Pirogova has denied reports about Navalny's detention.
"No one has detained Navalny. At the moment, the territory is hosting the Anakonda preventive operation, during which police officers at the Kushchyovskaya stationary post stopped and checked a bus, which was carrying Navalny," she told Interfax.
All rights reserved by Rossiyskaya Gazeta.