Russian military delivers 3.5 tons of relief supplies to Syria's Homs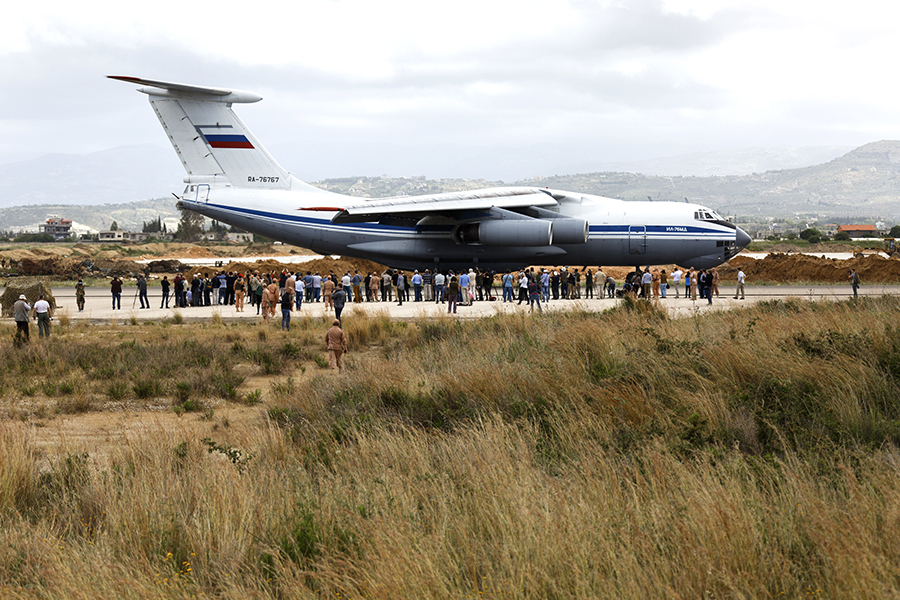 Russian military base in Khmeimim.
Mil.ru
Servicemen deliver bread, tinned fish and meat, sugar and cereals
Around 3.5 tons of humanitarian aid, including bread baked in Syria using Russian flour, have been delivered to Syria's Homs Province to be distributed among students and teachers of a school in the village of Al-Qanaqiyah.
"The delivery of humanitarian aid for the population has already become a good tradition of the Russian military present here, in Khmeimim. This is the fraternal Russian people's aid for the Syrian people," a spokesman for the Russian center for reconciliation of the opposing sides in Syria, Col. Igor Borodin, told reporters on May 17.
Russian servicemen delivered approximately 750 kilograms of bread and packages containing individual food rations, tinned fish and meat, sugar and cereals, he said. Children also received waffles, pastry and sweets. In addition to that, Russian military doctors deployed a mobile medical point and provided medical care to all people needing it.
The reconciliation process continues in Syria, Borodin said. The number of settlements that have joined the reconciliation and truce agreement keeps growing all the time. However, militants are still trying to hamper efforts to restore peace in Syria. Terrorists are continuing hostilities on the outskirts of Al-Qanaqiyah and in other parts of Homs Province. Borodin believes that by doing so, illegal armed units are trying to disrupt the reconciliation process.
"Armed clashes have been under way for the third day in a row here, in the settlement of Zarah, which is located literally 3-4 kilometers from this place. Militants have recently taken up to 100 people hostage there. More than 50 people have been killed," Borodin said.
All rights reserved by Rossiyskaya Gazeta.