Vietnam open to Russian return to Cam Ranh Bay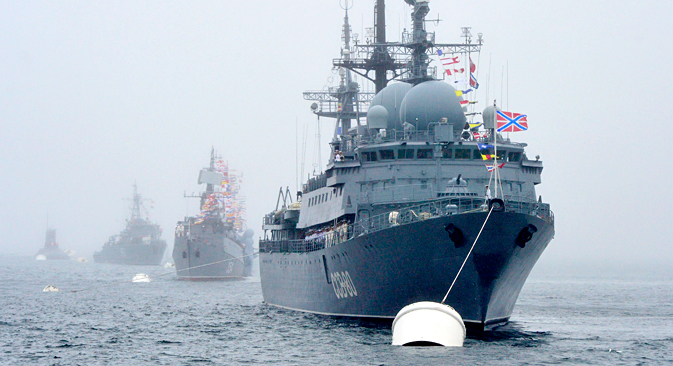 Russian ships may return to Vietnamese waters.
Yuri Smityuk/TASS
Hanoi's envoy cautions against military alliances.
Vietnam is open to the idea of the Russian Navy returning to its former military base in Cam Ranh Bay, Vietnamese Ambassador to Russia Nguyen Thanh Sean told RIA Novosti on May 17.
"Vietnam's policy is to not enter into military alliances or to ally with one state against another," Sean told the news agency. "In this context, the implementation of the Cam Ranh port for multilateral international cooperation to ensure that maritime transport services, repair of ships and military technology, to ensure peace and stability in the region is the appropriate direction."
He added, "Although currently in the Eastern (South China) sea, there are many problems that need to be addressed, the ASEAN countries have common views that disputes must be resolved based on international principles, in particular the Convention of the United Nations Law of the Sea (UNLOS), the Declaration on the Conduct of Parties in the East Sea (DOC) and the Code of Conduct in the East Sea (COC), avoiding threats and the use of force, while diversifying relations, based on respect for sovereignty and territorial integrity."
The USSR used the Cam Ranh Bay naval base after the Vietnam War. Russia withdrew from the base in 2002.
All rights reserved by Rossiyskaya Gazeta.