Lavrov, Kerry agree on measures to support ceasefire in Syria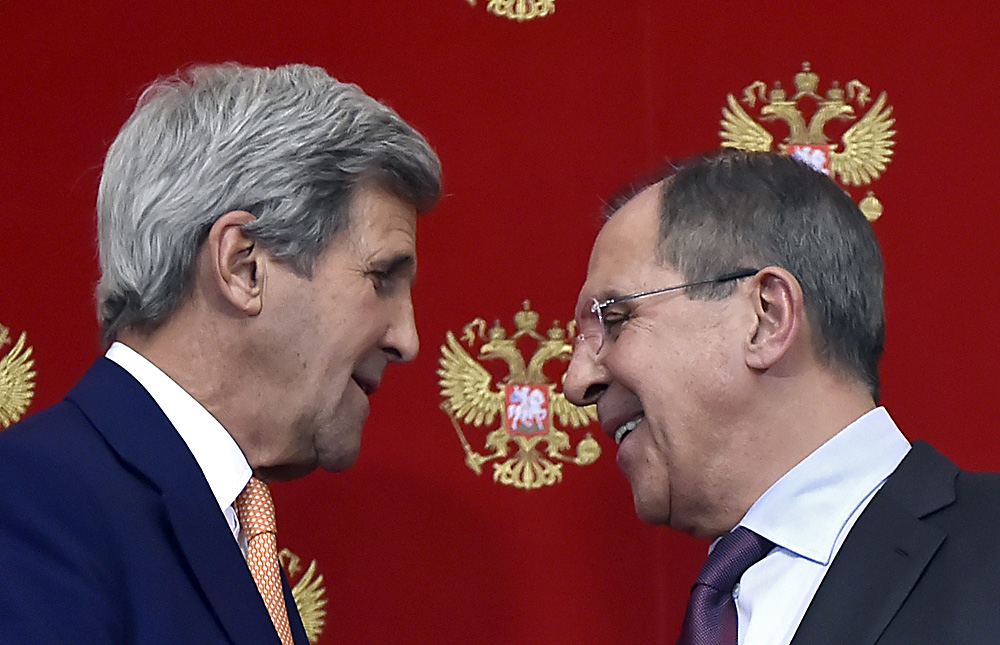 U.S. Secretary of State John Kerry and Russian Foreign Minister Sergei Lavrov.
EPA
Russian Foreign Minister has a phone talks with U.S. Secretary of State
Russian Foreign Minister Sergei Lavrov and U.S. Secretary of State John Kerry have reached an agreement on new steps that military servicemen of the two countries should take to consolidate the cessation of hostilities in Syria, except for fighting terrorist groups.
"It has been agreed that the Russian and U.S. military, acting through the coordination mechanisms that have been established, will develop specific measures to separate the supporters and opponents of the ceasefire more efficiently and consider steps to block supplies to terrorists acting on Syrian soil from abroad," the Russian Foreign Ministry said in a statement on May 19, commenting on a telephone conversation between Lavrov and Kerry.
Lavrov and Kerry "also discussed other relevant issues on the global agenda, including steps that the global community could take to add positive dynamism to the Palestinian-Israeli settlement process," it said.
All rights reserved by Rossiyskaya Gazeta.