Putin sends condolences on plane crash to French and Egyptian presidents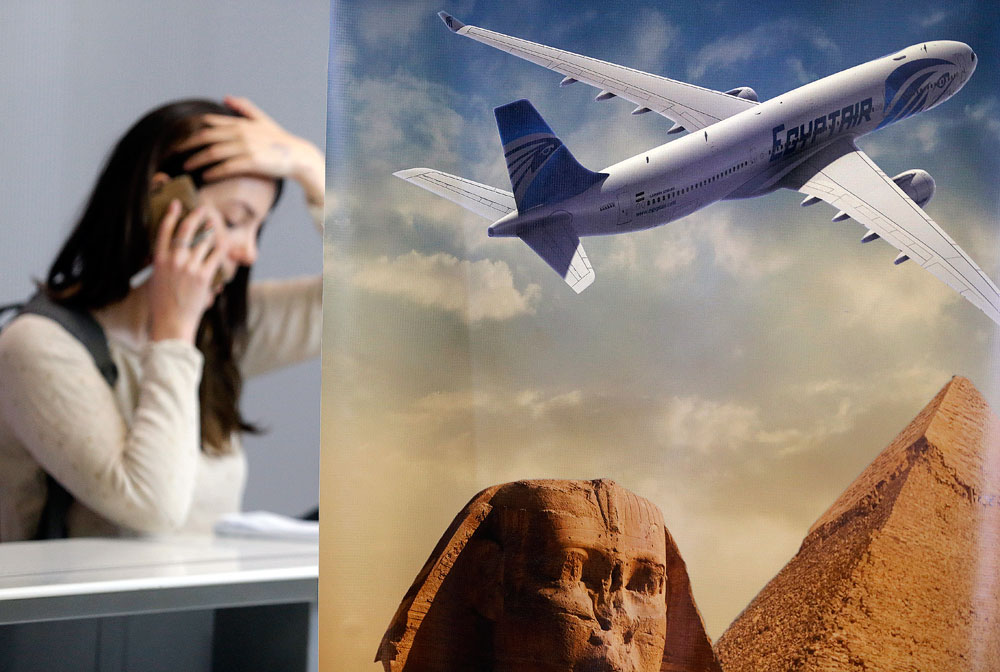 A journalist reports from the Egyptair desk at Charles de Gaulle airport, after an Egyptair flight disappeared from radar during its flight from Paris to Cairo, in Paris, France, May 19, 2016
Reuters
An EgyptAir flight disappeared from radar over the Mediterranean on May 19
Russian President Vladimir Putin has sent messages of condolences to French President Francois Hollande and Egyptian President Abdel Fattah el-Sisi on the crash of an Egyptair passenger plane over the Mediterranean while en route from Paris to Cairo.
"In the telegrams, Vladimir Putin offered his heartfelt sympathy and support to the relatives and beloved ones of the dead and wished them courage and fortitude at the moment of loss and grief," the Kremlin press service reports.
An EgyptAir plane carrying 66 passengers and crew on a flight from Paris to Cairo disappeared from radar over the Mediterranean on May 19. Officials said they believed the jet went down in the sea between Greece and Egypt.
All rights reserved by Rossiyskaya Gazeta.