Lavrov reprimands NATO chief Stoltenberg over lapse in protocol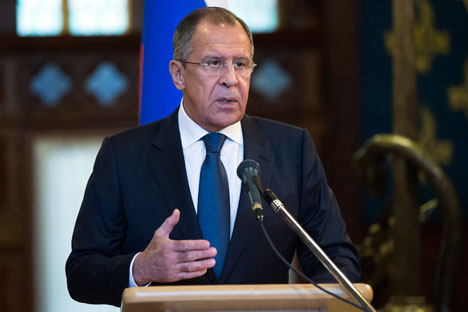 Russian Foreign Minister Sergey Lavrov.
AP
Official shouldn't declare Russia-NATO meeting on his own, he says
Russian Foreign Minister Sergei Lavrov has called on NATO Secretary General Jens Stoltenberg not to forget to discuss with Russia decisions relating to the work of the NATO-Russia Council, recalling that this body works on the basis of consensus.
The foreign minister expressed surprise about the statement made by Stoltenberg that NATO has decided to call a meeting of the NATO-Russia Council at the level of the ambassadors before the alliance's July summit.
"Why did he say that? The NATO-Russia Council works on the basis of a consensus. If they want to discuss it, let [him] discuss it with us, not try to get to the microphone," Lavrov told Interfax.
All rights reserved by Rossiyskaya Gazeta.