Russians prefer Paris, Cote d'Azur and Alps as their French destinations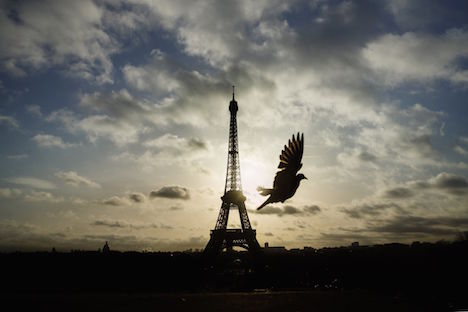 Paris is one of the popular travel destination for Russians.
AP
500,000 tourists visit France in 2015
Russian tourists visiting France prefer Paris, Cote d'Azur and the Rhone-Alps region, which houses the largest Alpine resorts of the country, Matthias Fekl, Minister of State for Foreign Trade, the Promotion of Tourism and French Nationals Abroad, said at a press conference.
"Despite a decline in tourist arrivals in 2015, the Russian market is extremely important to us. The country was visited by 500,000 tourists, mostly representatives of the well-to-do middle class. Today the most popular regions are Paris, Cote d'Azur and the Rhone-Alps region. Russians are also discovering other regions: Provence, the Loire Valley, Normandy and Alsace," he said.
Inessa Korotkova, head of the French Tourism Development Agency Atout France in Russia and the CIS, said that the agency had recently studied preferences of Russian tourists. "Apparently, France is one of the most popular travel destinations for tourists who wish to learn something new. Eighty-two percent of tourists, who have been here for the first time, would like to pay another visit and recommend this country to their friends," she said.
Korotkova noted that 2016 had been declared a French-Russian cultural tourism cross-year.
In the words of Roman Rudenko, tourism director of the Tourtrans-Voyage company, French regions are gradually becoming even more popular than Paris and Cote d'Azur. "These are Normandy, Brittany and Central France. In the past, those regions were visited only by experienced tourists and now they are practically mass destinations. For our part, we are trying to make the country accessible to various population strata," he said.
Rudenko thanked the French authorities for "their strong support to Russian tourist arrivals in France, which did not happen 10-15 years ago."
All rights reserved by Rossiyskaya Gazeta.