Kremlin comments on Poroshenko's intention 'to recover Donbass and Crimea'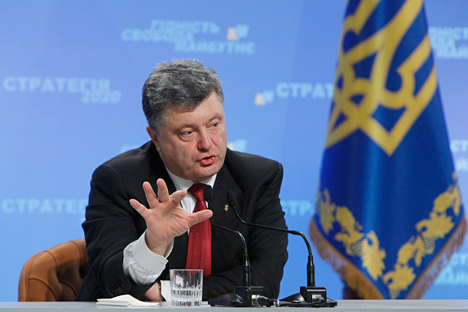 Ukrainian President Petro Poroshenko.
Reuters
Ukrainian leader says he wants to return control of territories to Kiev
Kremlin spokesman Dmitry Peskov offered his comments on a statement made by Ukrainian President Petro Poroshenko who said that he intended to recover Donbass and Crimea following the return of Ukrainian pilot Nadiya Savchenko, convicted in Russia.
"If he meant that he intends to recover the Donbass, being guided by humanitarian considerations, in this case such a statement can be supported. In fact, this is what we in Moscow hope for," Peskov told reporters on May 26.
"As far as Crimea is concerned, we are not commenting on any claims to Russian regions," he said.
All rights reserved by Rossiyskaya Gazeta.