Russian banker sentenced by U.S. court to 2.5 years in prison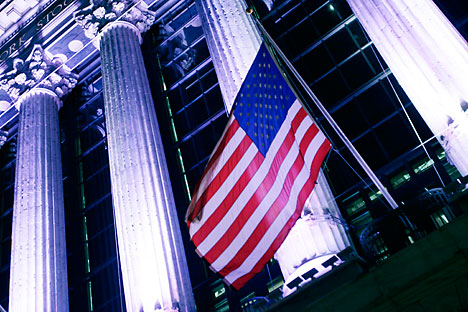 On Jan. 26, 2015, the U.S. prosecutors in Manhattan unsealed charges against three men accused of being deep-cover Russian spies. The complaint charges Yevgeny Buryakov, Igor Sporyshev and Victor Podobnyy of "acting as unregistered agents of a foreign government."
AP
Yevgeny Buryakov was charged with secretly collecting economic information
Former Vnesheconombank employee Yevgeny Buryakov, who was sentenced by a U.S. court to two and a half years in prison and a fine of $10,000, will be deported from the United States after he finishes serving his sentence, Judge Richard Berman said.
Buryakov is subject to deportation as a foreigner who violated U.S. law, the judge said, before the Manhattan Federal Court announced its verdict.
Since Buryakov has already spent 16 months in prison, he is highly likely to be deported to Russia in 14 months' time, namely in July 2017.
An Interfax correspondent reported from the courtroom that Buryakov himself, dressed in dark-grey prison gear, seemed to be unruffled by the verdict, and kept vigorously whispering something to his lawyer during the judge's speech.
Buryakov, who held the post of deputy head of the Vnesheconombank office in New York, was arrested in January 2015. He was charged with secretly collecting economic information under the cover of banking activities.
All rights reserved by Rossiyskaya Gazeta.